2008 reviewed and Gleni's plans for 2009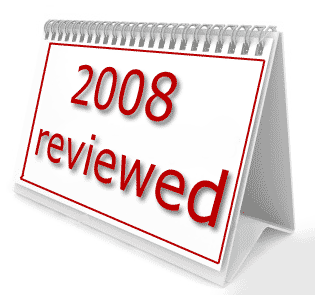 Dear Visitors and Customers,
2008 has just ended and we would really like to thank you with all our hearts for the friendship and cordiality that you have shown towards our company and our way of working. As you know, we are extremely enthusiastic about our business policy and especially about the creations we make, but it would be nothing if we weren't able to share this satisfaction with you.
2008 has been a very important year for us, as we have tried to expand our business, creating new models of handbags, presenting our first collection of men's python shoes and improving the production of genuine exotic accessories such as wallets and belts. Now that everything seems to be going well, we can reveal that we have taken quite a few risks, investing money and a lot of energy in new projects which could even have flopped!!! However, we were very positive when, at the beginning of January 2008, we all sat down together around a table and made these important decisions, with the intention of producing very original and sought-after items which you would receive appreciatively and with positive comments. And we started this adventure proudly, confident in our abilities.
Now that 2008 has come to an end, we can weigh up the positive and negative aspects of this year. But however much our company has grown in success and quality this year, it's not just due to our skill and the passion we devote to our work, it is above all thanks to you, our loyal customers, who have constantly supported us with your valuable feed back, giving us very useful suggestions which have then allowed us to become what we are today.
But, let's look in more detail at the most important goals we set ourselves for 2008 that we have successfully achieved:
We created a blog some months ago, our Gleni blog, with the primary goal of allowing our readers to be constantly updated about the latest developments, the most important news concerning our company and the world of fashion in general. We wanted to establish a more friendly relationship with you all, giving you the possibility to reply to our articles, leaving us your feedback. We put a huge amount of energy into this project, but we feared that this blog might not catch your attention and could go unnoticed. On the contrary, some days after its opening, we started receiving the first comments on the articles we'd posted and since then, almost all our posts have been followed by your positive feedback. What has made us extremely happy and proud of this blog is that, thanks to it, we have gained many new customers who didn't know about our company before the opening of our Gleni blog and who have now become our most devoted supporters.
At the beginning of 2008, we talked together about the possibility of preparing a collection of men's python shoes, but we were a little apprehensive about putting this project into action because, as you know, our craftsmen are specialized in the manufacture of handbags and accessories made of exotic leather and this would be the very first time we would be producing shoes. We weren't sure that we would be able to organize an entire shoe collection, but now the results can be seen by everybody: our men's python shoes have become a concrete reality and they are gaining compliments and appreciation from all our customers, both for the quality of the materials used and for the style, which is fashionable but at the same time elegant and very prestigious.
Our company has often been invited to take part to important fairs around the world, organized by famous fashion companies, who have appreciated the manufacture of our fashion products and our working process, still steeped in true craftsmanship and age-old Italian traditions. We will probably take part in some fairs in 2009 but, just receiving such important invitations from world-famous fashion organizers is for us a source of pride and satisfaction, an important spur to go onward, always improving our work.
We laid the foundation for some new important projects that we really hope to actualize now, in 2009, aimed at improving our business and guaranteeing you a higher quality of

service.
We extended our opening hours in 2008, so that we can offer you more help as you decide on your purchase and provide you with all the information you require. Our show room is now open the whole day and you can always find an operator ready to answer you via e-mail or over the phone and answer all your queries.
In 2008, our team expanded, with new young and dynamic members, who will certainly bring original new ideas to the Gleni staff, contributing to improving our company and, we hope, to increasing our business.
However in 2008, besides the good news of all the positively concluded projects and innovative successful ideas, we have also suffered several disappointments and problems that, as well as adversely affecting our business, have also created problems for some of you, dear customers!
Another year has gone by and once more both our online shops are without a reliable and efficient platform for credit card payments! As you know, our items belong to a special category, they are expensive luxury goods and there are many dishonest people who attempt to make orders and pay with fraudulent credit cards. This is the reason why, at the moment, you can no longer pay for your items using your credit card, except through PayPal. We want to install a payment system which

will be secure both for you and for us, so that you will be able to pay with your credit card simply and easily, but without any risk for us, as has happened this year, of our having to refund someone because their credit card was fraudulently used for the transaction.
Other bad news centers around the production of cocco Ligator leather, a patented leather, which looks similar to genuine crocodile skin, and for this reason is much loved and appreciated by our customers all around the world. For those of you who have been customers of Gleni for years, you will certainly remember that the export of cocco Ligator to the USA was suspended for more than a year, because the American customs needed the CITES certificate for this leather too, in order to authorize its entrance to the USA. The situation was resolved only last January 2008 when this document was approved and American customers could finally receive their cocco Ligator bags. For the last two months however, the production of cocco Ligator leather has now been suspended altogether and we don't know when it will be produced once more, and whether any changes will be made in its working process. We are sad and disappointed by this situation because you liked this leather and we are temporarily unable to supply it for now, with the exception of just a few cocco Ligator handbags that are still available in our show room, but only for sale to our private customers.
We still have some problems with the export of our goods provided with CITES documents into certain countries, because the custom officials of these countries are often not up to date on

the necessary documents required when exotic goods go through customs; they make requests for further documents to the shipping company, they ask the customer for particular documents and create confusion and a marked delay in delivering the goods to the customer.
What are our plans for 2009?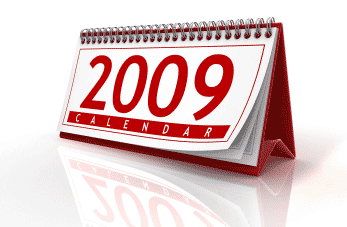 We are planning to prepare many new luxury collections, both for men and for women: new innovative models and seductive bags that you won't be able to resist having by your side. Our great wish is to create a women's python shoe collection to go with the existing men's shoe collection. This is only a project that we hope to realize very soon but probably not this year.
We are also evaluating a potential cooperation with some Italian designers who can provide us with new genuine and original ideas, to help us create something special which will distinguish our items from the offerings of other fashion labels. We aim to become unique in our style and we are already working hard to reach this goal.
We are already working on a project to start making our professional bags (currently available only in natural leather) using genuine python skin, in order to offer you the same prestige and luxury that you enjoy in your leisure time, at work too. Many customers have asked us for professional bags made of luxury python skin or made of genuine crocodile, so we have decided to start producing some python models and if the results are good, we will probably try to manufacture some professional items using crocodile skin too.
We will also be working very hard to improve our website and our e-shops in order to gain new customers and readers visiting our blog, making our blog and websites easier to consult and more informative.
Gleni

will probably take part in the Abu Dabi trade fair, in the Arabian Emirates, next December 2009, displaying its best creations and the key points of Italian craftsmanship and luxury refinement. However it is not the only fashion fair our company will take part in next year, as we are evaluating some other invitations too, but the events and dates will be communicated you through the year on our Gleni blog.
The company's staff is also discussing

the possibility of creating an affiliate system for our customers, so that you will be able to display our products and creations on your websites, e-shops or boutiques; this should become a valuable way of working together, which will be convenient and remunerative both for you and for us.
One of our most important goals for the coming year is trying to establish a closer relationship with you all. We'd love to have plenty of positive contact through e-mails and feed back on our website and our shops, which will help us to understand better what needs to be changed and what could be added, so that we can completely satisfy your requests and make you happy and proud to be our customers!
We hope that you haven't found this analysis of the year too dull, but on the contrary, that you have read it with pleasure, as someone who is part our team. We feel that our visitors are active members of our company; your suggestions and proposals are just as important as ours and we want you to leeping on giving us your precious contributions, so that together we can make Gleni's name an unique and distinctive brand all around the world!
Best Wishes for a wonderful New Year 2009 rich in serenity and prosperity from Gleni team !