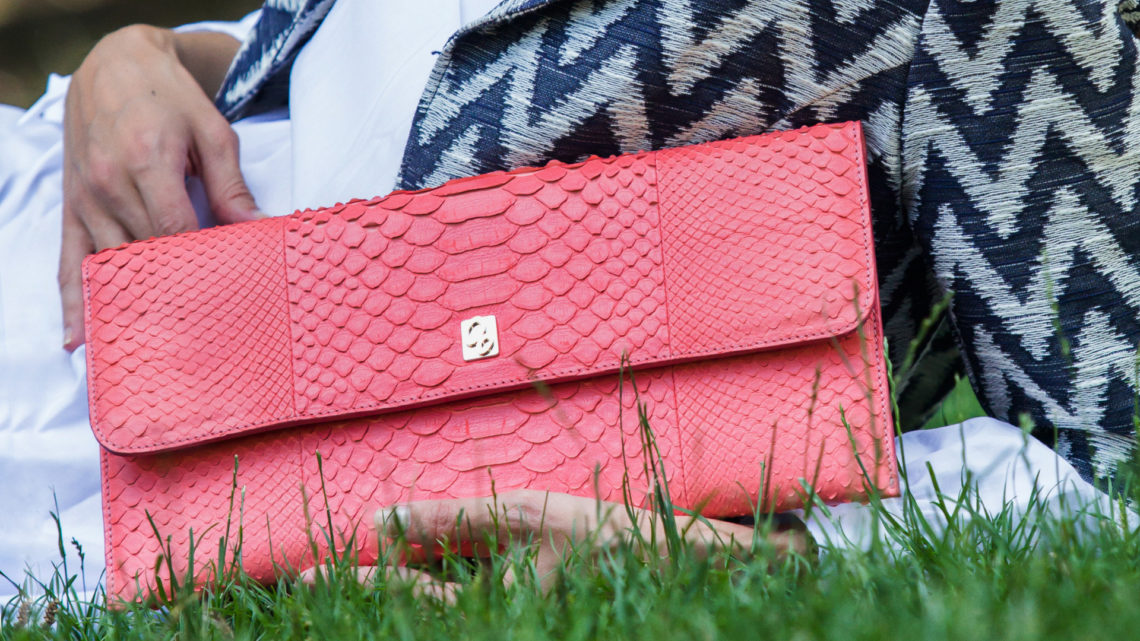 A GLENI bag should be your next handbag: 8 reasons
If you think about what women love, what are the first things that pop in your mind? I bet that bags are one of your first thoughts. And it's not surprising: bags are actually a woman's best friends, they are the only accessory – together with shoes- that is indispensable at every age.
Look at girls, teenagers, adult women and so on: what do they have in common? They are always carrying a bag, of course!
Yes, because a lady without a bag is naked: how can you expect to run errands without a giant shopper or to go to a party without showing off the latest clutch?
That is why each one of us has a wide collection of giant, micro, black, colourful or sparkling bags!
And you know what? We'll never stop buying them because each model, colour, finish is suitable for some events, but not for all of them.
Today, you'll make a pleasant discovery: a GLENI bag will be your next bag. I'm going to explain you why. Now, hang on tight, get ready for the reading and reach for your wallet because at the end of this reading you will not resist to buy a GLENI bag!
---
1. Gleni's philosophy is fascinating
You might think, "What do I care about a company's philosophy?". And you're not wrong. But not even right. When you buy a product from a company you didn't know before, it is important to get to know them: how they work, their production, their quality but, also, their values.
Gleni believes that every woman is different and that each one of them should have the best from her life, everything she desires. The woman that Gleni pictures is not afraid of "being different by being herself". For this reason, when she picks a GLENI bag, she doesn't have to look at the latest trends, but she has to fall in love.
A bag realized by GLENI doesn't have to be matched with your dress, but with your mood, your spirit, your emotions.
The bag is conceived like a jewel, a treasure chest where your secrets and everything you need are jealously guarded. An accessory that represents who you are in that moment, that supports you when you need it, the anchor that doesn't let you forget who you are. 
From this, you can already imagine that a company with such a high opinion of the bag will give its best in its work. And, usually, hard-working companies never disappoint. 
2. Every product is unique
When I write "unique", I don't write it for fun.  Every product is actually unique. In fact, Gleni doesn't believe in mass production.
Every creation is taken care of down to the finest detail, from the design to the final touches.
Every item is realized individually, so it is available in one piece. That means that if you buy a bag, you'll be the only one to have it. So, if that girl you don't really like asks you where you bought that beautiful bag, you don't need to be afraid to answer. She won't be able to buy the exact same one! 
If every woman is unique, why should her bag be the same of tons of other women? That makes sense.
3. Gleni's products are 100% Italian Origin certified
Italy stands for warm weather, good food and… quality. People are coming to this country from all over the world not only to visit the beautiful cities and taste different kinds of pasta, but also to do one simple thing: shopping. 
Not surprisingly, since not only Italy hosts the best designers in the world, but it also has an important tradition of craftmanship. 
Gleni is one of the companies that prefer to follow the old and well-known Italian handcraft traditions. The Italian craftsman is passionate about his job, he puts effort in realizing a product, he is expert, and he has a great technical knowledge that is shown when the leather is processed, creating an authentic product.
And, on top of that, not only the bags are produced in Italy, but all the process is 100% Italian. That means that the design, tannery, assembly and finishing are all realized in the sunny country. 
4. Gleni chooses the best exotic leather on the market.
Gleni has been working with exotic leather for several years. The company has a great knowledge about this leather and the hide is actually chosen by the owner to make sure it has all the required characteristics. 
Precious leather is not enough, the skin must have the perfect processing and colouring, without renouncing to excellent quality. Each leather is special, even the soberest colour is vibrant and deep. 
If you love colours, you will certainly have a wide spectrum of choices: from pink to red, from sky-blue to green and fantasy patterns, you will certainly find the colour you love the most.
Moreover, exotic leather is fine and elegant, it is different from anything you see every day since it is richer and more variegated. 
5. Gleni is a CITES supporter
Let's start saying that CITES stands for "Convention on International Trade in Endangered Species of Wild Fauna and Flora". To work with exotic leather legally, the rigid rules of this convention must be respected. 
Naturally, CITES rules are applied and respected with precision, traceability and transparency by GLENI, who supports the idea that the best strategy to preserve the species threatened with extinction is to use them sustainably. But the company does more than that: it made a commitment to spread the culture of CITES, by providing for everyone the necessary information to understand the importance of it and it is developing an educative program to familiarize with this theme.
If you, just like me, before coming across this brand didn't really know anything about exotic leather, I kindly suggest you follow their blog: it is a fountain of information. 
GLENI wants its customers to make informed purchases and, if you have any question or doubt, they will always give you the information you need. They do it for a simple reason: they really care, and they want to make a difference. And that is always impressing.
6. The price is a measure of the quality of Gleni's items
Maybe you're looking at the price of the bag and you're telling yourself, "Well, these bags are expensive". Let me tell you this: they are not. If you consider the quality of the product – again, 100% Italian origin – the exhaustive work of the craftsmen, the valuable leather… the price could be higher. 
And look at it this way: isn't it better to spend a little bit more but to have a product that will accompany you for many years? The English luxury designer Vivienne Westwood once said, "Buy less, choose well, make it last". Wise words.
Not always price is an indicator of quality, but this time it definitely is. 
7. The bags are gorgeous
Well, everything I wrote before would be meaningless if the bags were…not so pretty. But they are nothing you've ever seen before: they are gorgeous. The colours, the shapes, the leather: everything about these bags will make you fall in love with them. 
You should check GLENI's signature product: the handbag realized combining different leather types. That is, different exotic skins in one bag. So, you could have a beautiful rigid python handbag with a crocodile stripe down the middle, an ostrich leather bag with anaconda leather on the sides or even a crocodile bag with python leather on the sides.
Each combination is studied to make each item unique and special: the association gives texture and a fun touch to the bag.
8. You could have the bag of your dreams
So, maybe all the fantastic previous reasons didn't convince you. But are you still looking for the bag of your dreams? Gleni has it for sure, maybe you just didn't find it on the website for a simple reason: it hasn't been created yet…But you can ask for it! 
Gleni offers a service of customization. You can pick any GLENI model you like and choose the rest. Maybe you saw a gorgeous python bag, but it's in green and you like red better. Or maybe crocodile is too expensive for you, but you really like the model and decide to opt for python. You can choose the exotic leather and the colour. The staff of GLENI will follow you step by step, providing you all their knowledge and keeping you posted on all the process of production. 
---
Remember that when you buy from GLENI, you are actually supporting a dream that has materialised over the years with effort and commitment. 
Great knowledge of the sector, guaranteed Italian quality and great style are just some of the features that distinguish the brand.
So, are you ready to buy a GLENI bag? Visit www.gleniboutique.com to discover the collection. In case you have any doubt, the GLENI team will be there for you, just contact them 😉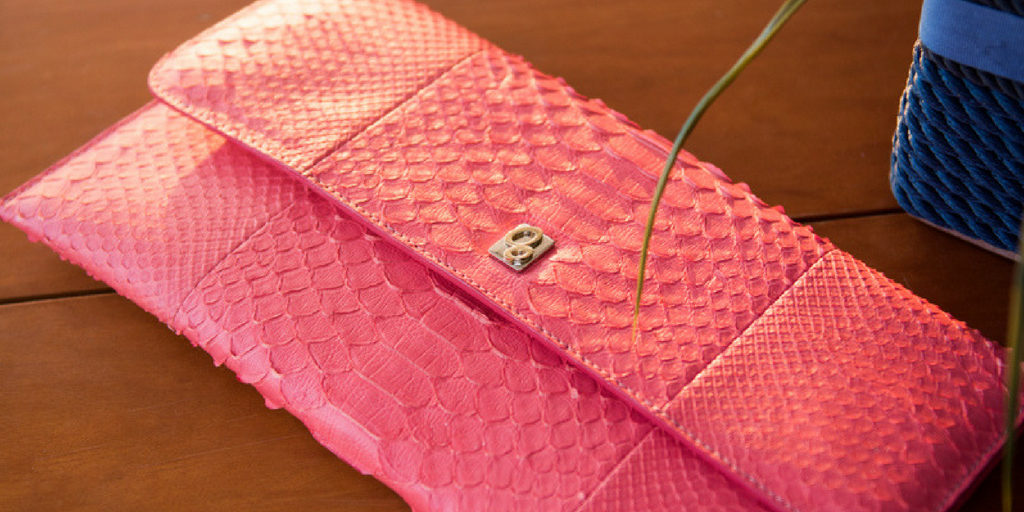 About The Author
25 years old, Italian heart and European mind. International Management master student, with a bachelor's degree in international Relations. I've lived in France twice (Grenoble and Montpellier have a special place in my heart) and in the beautiful island of Malta. Italian, English and French speaker. Netflix devotee. Hopeless dreamer with a passion for everything French. Skincare and fashion addicted, I love confident people with a weird sense of humour – so they can laugh at my jokes. I deal with sales and customer service. I also write about Italian style, fashion and Gleni's products.