A techno, casual and retro man: all the proposal for 2011/2012 from the 79th edition of Pitti Immagine Uomo
Four days full of events and exhibitions animated Florence from January 11th to January 14th on the occasion of the 79th edition of Pitti Immagine Uomo: a fabulous show of luxury and prestige presenting the Fall/Winter 2011-2012 menswear collections and confirming Pitti Immagine Uomo as the leading event among those dedicated to the men's fashion world on a national and international level.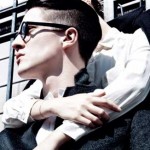 Foreign buyers and press from all over the world flocked in great numbers to attend this fashionable event, appreciating Pitti Immagine Uomo mainly for three different reasons: the originality of the settings, the attention to the aesthetic choices and the wonderful framework of the city of Florence, where fashion and art meet in perfect harmony.
This explains the huge success that the 79th Pitti Immagine Uomo edition registered, with more than a thousand brands showing their new fall/winter collections and a great increase (almost 20%) in demand from foreign buyers: a really positive sign, indicating that finally entrepreneurs have stopped bemoaning the current economic crisis, instead reacting to it with interesting and innovative collections for next winter.
Among the big names that always give life to this event, this year we could admire the class and style of Hugo Boss, Marina Yachting, Bruno Cucinelli, Arrow – the new label of the Tommy Hilfiger group – and many others that underlined the renowned Italian attention to the high quality of materials and the precision and mastery of its artisanship.
However, there were two main surprises which visitors looked out for while attending this year's 79th edition of Pitti Immagine Uomo: first of all, a brief but significant glimpse of a women's collection, with Alberta Ferretti's presentation of 30 limited-edition looks and unique pieces appositely designed to inaugurate this important Florence exhibition. And, going by the general levels of appreciation, Pitti Uomo's choice of Alberta Ferretti as its guest of honor was a savvy one: in the atmospheric setting of the converted church of Santo Stefano al Ponte, the designer gifted visitors with an unusual, thus unforgettable show, proposing a group of women very different from one another, from teenagers to mature ladies, top-models and researchers, actresses and sportswomen, blondes and brunettes, thin and curvy, just to make the message clear that every woman, whoever she is, can be beautiful. A message that this is real fashion, embellishing women of all ages, exalting their intelligence and capabilities: while the Italian singer Elisa sang an intriguing medley of her best-known hits, parading down the catwalk were brocades and golden damasks, figured lace, draperies of tulle and organza, together with ostrich feathers and a few everyday clothes with fur cuffs. A wave of true femininity, a magical and poetic vision for celebrations and important occasions that surrounded a very white bride covered in 50 meters of tulle. And no less important was the cause in support of which all this was created: the Jordan River Foundation, an association that protects women and their children, aiming towards their emancipation and independence, directly presided over by Queen Rania of Jordan.
The second much appreciated surprise was the participation of Trussardi fashion house in this year's event, celebrating its first century of hard work and success: 100 years of excellence, quality, artisanship and meticulous attention to detail. For the occasion, as the Creative Director Milan Vukmirovic stated, they had conceived something special, something to testify to the Maison's devotion to luxury and prestige, and for this reason, they wanted to concentrate their entire collection around the real identity of this house of fashion: leather, for which Trussardi is well known worldwide. A collection entirely made of leather delighted an enthusiastic audience, fascinated by the different looks proposed on the catwalk: not only jackets and trousers, but even T-shirts made of refined leather.
So, what will men's fashion look like for Fall/Winter 2011-2012?
The winning look of this year's edition of Pitti Immagine Uomo is the classic style, but there is also sportswear, the casual look, the romantic vintage and retro style, and overall, the high tech, in a mixture of genres and trends that aim to satisfy all the different tastes and necessities of a man who is constantly evolving, with precise ideas, which are of course different according to countries and cultures.
The new man that is being forged according to the latest fashion trends shown at this year's 79th edition of Pitti Immagine Uomo, loves the softness of cardigans and jackets made of wool mixed with cotton fibers, cut to look like a sweater, like those proposed by Venturini; he also chooses the luxury of particular materials and prestigious leathers such as cashmere – as seen in Brunello Cucinelli's cardigans colletion – and buffalo, not only applied to clothing, but on bags too. But always with a careful eye kept on eco issues, when he opts for denims made of organic cotton from Edwin's heritage collection produced in Japan, or tailored suits, from the duffle coats to gilets that weigh just 500 grams (just over one pound), reviving the ancient textile traditions of the Italian town of Prato, or finally, when he wears the zero impact trousers of 40Weft.
The traditional suit becomes tighter in the jacket and slimmer in the trousers, and it is worn with a coat made of bulletproof material, like that proposed by Pirelli Pzero, or a waterproof jumper-like duvet jacket.
Next winter season will see the return of the coat, revisited in a more informal cut, even double-breasted, or made of double fabrics with micro-patterned prints, while the classic line will be updated with smaller revers and sophisticated buttons.
The "Why Not" collection proposed by Lardini is very interesting, where every single item has been manually treated – for example with the spray application of color or the slip-off of the textile pattern – so that every piece is unique and never the same as any other.
Tailored taste combined with clothes savoring of second-hand chic; wearability and innovative materials teamed with traditional elements; casual elegance for collections dedicated to outdoor activities: these are the main characteristics of Brooksfield's fall/winter collection 2011-2012,; the Turin fashion house bet on a modern double-breast, short and slim, in a pinstripe version and in hound's-tooth for a more retro style.
Travel and exploration are the key words for the new collection by Firetrap, whose main identity always leans towards rock spirit and urban London.
Daks too proposed a collection in the typical English mood, redeveloped in a modern and current key, that perfectly melds tradition and contemporary chic. Daks concentrated on soft fabrics and warm shades, such as brown, plum, anthracite, but leaving space for the classic navy blue and military green for jackets and duffle coats. This collection has plenty of classic and refined suits, but also proposals for leisure wear in the typical English gentlemen's style.
Jeans abounded during this year's edition of Pitti Immagine Uomo, such as those by Jacob Cohen that, worn with a sports jacket, are perfect even for a more formal occasion. The great news is in the treatments the jeans are subjected to: oxide dyes to darken the stitching, based on sulfur to bleach and special diamond stone washing to create the well-worn, second-hand effect.
While shirts played with stripes and floral prints, the check is the masterpiece for the jackets proposed by Lapo Elkann for Italian Independent brand.
Even though menswear was the focus of this important fashion event, the female public too, thanks to the Pitti W-Woman exhibition at the Custom House, could have a sneak preview at a pre-collection for next Fall/Winter 2011-2012: an exclusive selection of 80 international brands, characterized by high-quality and meticulously detailed tailoring and by an incredible balance between quality and price.
And while the curtains close on the 79th edition of Pitti Immagine Uomo, the fashion fair moves towards another important Italian capital for the latest in new trends and styles: it's time for Milan, with Milano Moda Uomo, to reveal the latest news for the man's wardrobe to an insatiable fashion public!!
Are you curious to see what's happening on the Milan catwalks? So, keep on reading our blog and don't miss our next article!!