July 17, 2008
We inform our wholesalers and private customers that from August the 2nd to August the 24th our factory is closed for the summer holidays. However Gleni doesn't mean to abandon you during this hot summer: our e-shops and e-catalogue are at your complete disposal for every purchase or order. We also inform our private customers…
July 17, 2008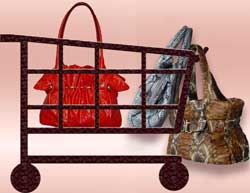 Choosing a new handbag is an important decision for any woman today. A handbag isn't just a fashion accessory, it is an integral part of our daily life, guarding our intimate secrets, reflecting our personality and style and being the finishing touch to our image.
When you buy a handbag you want to invest in the best
July 10, 2008
Gleni is launching their new web site www.gleni.it , an online project for their hand-made, exotic leather handbags, making them available to individual customers, as well as wholesalers, world-wide.
July 10, 2008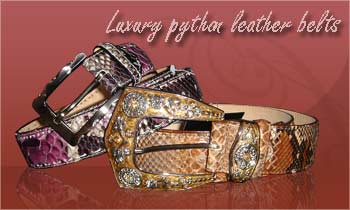 Fashion belts

Launching their new range of luxury fashion python belts, Gleni is confident in the growing demand for top quality leather fashion accessories. Current trends in high fashion have put the spotlight on belts and even in times when the economy is slow they make excellent long term investments.

SEO Powered by Platinum SEO from Techblissonline