July 3, 2009
0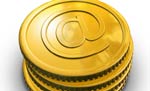 Today we will discuss the second method of payment you can use in an online shop: the number 2 on our list is "payment using electronic money".
As we said in our previous article, it can often happen that, when we try to pay by credit card online, the card is
By
admin
July 2, 2009
2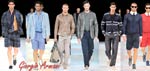 Let's look in more detail at the new proposals presented by our famous Italian designers for the men's spring-summer 2010 collections.
Many important labels of Italian luxury style took part in the Milan fashion week this year and every one of them has made a valuable contribution to establishing the main coordinates of the men's look for next spring-summer. However, we have focused our attention on the
By
admin
July 1, 2009
0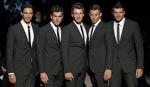 A few days ago, from June the 20th to June the 23rd, Milan hosted one of the most eagerly awaited fashion events of the season: Milan fashion week (this year lasting just four days instead of five, as mentioned in our previous article), where all the top Italian fashion houses and many foreign ones presented their men's spring-summer 2010 collections.
By
admin
June 25, 2009
0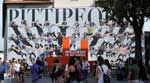 Color is back with a vengeance and classic style returns:
the 76th edition of Pitti Immagine Uomo showcases the latest trends.
Rebuild, refocus, rethink: for the future of fashion, it is now time to get back to work after the crisis, to get over the shock and think positive, both in the factories and in the boutiques. We need spontaneous and original ideas, moving away from
By
admin
Gleni – Italian Luxury Handbags

via Risorgimento, 43, 63074,
S. Benedetto del Tronto (AP), Italia
Gleni S.r.l.
P.IVA 02245320441
Tel (+39) 0735657565
Fax (+39) 0735657565
Whatsapp (+39) 3737206057

Recent posts

SEO Powered by Platinum SEO from Techblissonline