Beige or Gray: which color suits you best?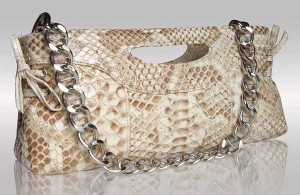 This year 2009 is mainly characterized by the return of classic colors, perennial shades which are always in vogue, despite the passing of time. Black and white are the ultimate in high fashion but they are not the only colors for the 2009. Italian designers and fashion houses have re proposed more shaded light colors such as grey and beige, either in combination with black or white or as a principal color in themselves.
Looking at the shop windows of most Italian brands, you will notice that both gray and beige are very current this year, available in many different shades and tones and also accessories such as belts, handbags and wallets have been adapted to these latest fashion trends. If you take a look at the people walking down the street, especially the women, you will see that almost all of them are wearing something in beige or in grey, perhaps a bag or their shoes or clothes; just a sign which lets you understand how quickly  fashion trends affect people, influencing their tastes and looks.
Fashion dictates the style and everybody wants to follow it!
How has Gleni reacted to the successful return of these two classic harmonious  shades? Let's see in more detail !!!
Gleni has been deeply absorbed by the rediscovery of beige and grey colors and its staff has created some wonderful new shades of beige and grey which, together with the existing ones, will make sure that you live through this year with more enthusiasm and with an extra touch of glamour and exclusivity, to make your look really special.
As you know, both beige and grey are very elegant and classic colors, symbols of beauty and refinement at any age, whether you are a young girl who loves luxury and trendy products, or an elegant woman who chooses classic styles. However, the effect is amazing and really stunning if you combine these harmonious shades with the extreme softness and beauty guaranteed by our exotic leathers such as genuine python, crocodile and ostrich skin. Your accessories will be transformed with an extraordinary glow of beauty and undisputed prestige and nobody will be able to help looking at you with wonder and deep admiration. Your bag will not only be beautiful to behold but also extraordinarily soft and pleasurable to touch, whichever exotic skin it is made of, because, as you already know, we only use the best leathers for the manufacture of our products and every tiny detail is carefully checked by our Italian artisans in order to assure you a perfect exotic leather product that will last you for many years, always retaining its natural gorgeous beauty.
But let's have a look at the beige and grey shades proposed  by Gleni for our exotic leather products.
Let's start with beige shades:

S2: this color, on python skin, is not new but it is a fashion perennial, thanks to its subtle shadings and softness. S2 is a sort of very light beige, created by the association of two colors, brown and beige, which enhance the natural design of the python and give the handbag itself a dynamic feel. Available either in the matt version or in the shiny variant, this color suits every look and style and goes perfectly with any other color thanks to its neutrality. The contrast between dark brown and soft beige also enhances the scales of the python skin, making you look absolutely elegant and prestigious.

S5 is very similar to color S2 but it is a little darker. It can be considered a sort of dark beige, a stronger shade which, however, retains the absolute elegance and versatility that beige confers. The python scales here are further enhanced as is the natural design of the python leather, creating a particularly stunning effect on your handbag and accessories.
If you are looking for a very light shade of beige, we can suggest two very elegant python colors: Panna and Giada.

Panna is very light, almost white with beige shadings which highlight the natural design of the python and confer a sense of harmony and delicacy to this color, making it perfect to go with every style and suitable for any occasion. The shiny version is the most in demand because the shiny coating emphasizes the contrast between the almost white background of the leather and the beige streaking. This version is especially suited to special occasions and formal wear, as it is very elegant and stylish and it really highlights your style and your charm.

Giada is like a jewel, with a foundation of light beige, similar to Panna but with gold  streaks that give every item made in this color a touch of undisputed glamour and brightness. Giada is probably one of the most beautiful shades of our python color range, as it has both the subtlety of a delicate shade and the charm and  gorgeousness of a sensual, vivid color. This duality gives it a special quality that makes it the perfect choice for a special event like a wedding or a romantic dinner with your partner.

Cream is the classic homogeneous beige color, without any streaks or contrasting shading. It is particularly suited for making an office bag or a professional bag (don't forget that we are just preparing our first line of professional bags made of genuine python skin, so don't miss our next articles) because its uniform coloring gives cream a restrained and neutral feel, but it is also very trendy for 2009, so that you will look dynamic and fashionable through your working day too. Cream, in its matt version, is very elegant and despite its monochrome coloring, the natural large scales which characterize genuine python leather, are excellently enhanced by the color itself.

However, if you love crocodile leather and are looking for a really fashionable shade, you can always order your genuine crocodile bag in Ambra . Despite its name, which might seem to suggest a dark yellow, this color is actually beige and it is the best expression of elegance and prestige. Imagine owning a wonderful elegant handbag made of soft genuine crocodile leather in Ambra: an extraordinary combination of sensuality, high quality and fashion! The natural designs of crocodile leather, large scales at the center alternating with smaller ones at the sides, are further enhanced and enriched by this soft Ambra shade and your handbag will glow with a wonderful luminosity which will make you look like a shining star, an extremely sensual and prestigious woman, who is prepared to spend her money on the best quality to enhance her look and her social image.

Gleni has also thought of all the women who are passionate about our ostrich handbags and are planning on buying an ostrich bag: perhaps an ostrich tote bag to use whatever the occasion, both at work and in their private life, an item which is the harmonious expression of prestige, elegance and absolute comfort. To those of you who are planning to buy an ostrich bag and want a really fashionable color, we suggest a Chestnut ostrich bag.  It is a medium beige with uniform coloring, conferring a magical refinement and an extraordinary versatility on your chosen bag. The many follicles (the polka dot patterns that our genuine ostrich leather is naturally patterned with, which also determine the preciousness and the prestige of the leather itself), take up the color in a more intense shade, creating a particular contrasting effect between the delicate color of the ostrich skin and these more vivid spots. This year you can finally wear something really trendy and at the same time fulfil one of your life's dreams: owning a luxury ostrich bag which can finally reveal your personality and your style to all around you.
The items you can see in the pictures below are just some examples of our gorgeous beige exotic bags. They are the ones currently available in show room for immediate delivery but, don't forget that you can also visit our Craftsman Laboratory where you can create your own beige handbag, choosing the leather and the shade of beige which suits you best among a vast range of different gorgeous shades, so that you yourself are the sole creator of your look and personal style. With Gleni you can!!!!
However, if gray is your favorite color, don't miss our next article, which focuses on the new trendy gray handbags and discover the new varieties of grey proposed by Gleni for our genuine exotic leathers!!!