April 6, 2009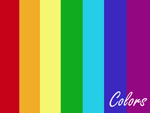 Some colors are relaxing, some are stimulating and energizing, and others can bring happiness, so why  not use colors to make ourselves feel better?
Sometimes we can feel exhausted or stressed because of the thousand daily things to do: work, family, shopping, traveling, traffic, the frenzy that builds up when you have too little time and too much
April 3, 2009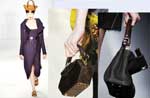 A LEAD ROLE IN NEXT WINTER'S WOMAN'S LOOK OR JUST A DISPENSABLE ACCESSORY?
The bag, as a complementary accessory to the woman's look, has been the focal point of much controversy and discussion over the course of the recent international fashion weeks. Designers and world-famous fashion houses split into two distinct groups: the abolishers of the handbag as an essential luxury accessory and the upholders of this gorgeous item, as the best expression of femininity and refinement.
April 1, 2009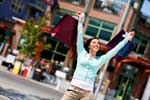 Shopping is for many women an important time of complete relaxation and absolute pleasure. In fact, when you go out shopping, you are always so busy looking for that perfect something, perhaps a dress or a bag, that you completely forget about work and all the trials and tribulations of everyday life. Shopping, for us women, is like entering a magical world, an alternative reality of pleasant sensations and emotions, where nothing and nobody can trouble us! […]What main features should a bag to go shopping with have? How wide should it be? How heavy should it be and what shape should it have?
March 30, 2009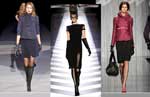 WHAT SHOULD YOU WEAR TO BE FASHIONABLE NEXT YEAR?
[…]Fabrics, shoes, accessories, make up….everything exudes the feel of the 50's, 70's and 80's, in a return to the roots of genuine elegance and craftsmanship. Trousers are stretchy and made of black leather or shiny lurex, accompanied by long over shirts in vivid colors..[…]

SEO Powered by Platinum SEO from Techblissonline