January 26, 2009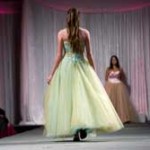 Nova età ("New age" in English) is a special fashion evening brought about thanks to the cooperation of the Province and Quartiere 1 with several Italian fashion schools.
The event will see forty old women (aged between 75 and 94) accompanied by forty young girls wearing the clothes of the 50's alongside those of today. About 160 students, have taken part in the organization of this evening! They have created the new dresses and rediscovered the vintage ones stuffed inside old armchairs or in vintage clothing shops but they have also put together all the music, lighting, videos and pictures that will be shown during the event.
January 26, 2009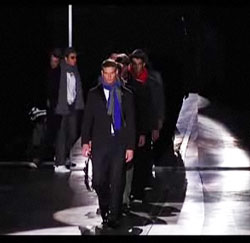 From January the 17th till January the 20th, Milan was once again the center of one of the most important fashion events in the world: Milan fashion week, which this year was concentrated into just four days in order to allow journalists and designers to fly to Paris and take part in Paris fashion week, which started already on January the 21st.
This edition of the Milano Fashion Week saw the participation of about thirty-eight important labels, which presented the image of a classic, elegant man, a business man who takes care of himself and of his look.
January 23, 2009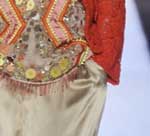 Lately we've come across a few articles in the fashion press enthusing about a new trend. "Pockets are the new Handbag," they proclaim. "The fashion for pockets is fast replacing handbags. The It bag is out!" As handbag lovers we clutch our favorite bag closer to our side and swear that never will we be parted from it, no matter what the latest trend.
But is this really a major trend or just a short-lived high street fad?
January 21, 2009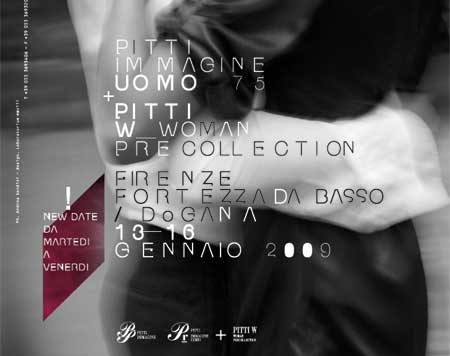 Along with Pitti Uomo, another important fashion event, now in its third year, has animated the entire fashion world: Pitti W Woman, the female answer to Pitti Uomo , presented a preview of the new women's 2009/2010 autumn-winter fashion collections which will be then presented in more detail at the Milano and Paris shows in a few months' time. Pitti W Woman has developed between Via Valfonda and Villa Vittoria, still in Florence, even though the most acclaimed guest of this prestigious event, Mr. Giambattista Valli had the honor of presenting his collection at the Palazzo Vecchio, an important historic palace full of Renaissance masterpieces, and the seat of political power in sixteenth century.

SEO Powered by Platinum SEO from Techblissonline