November 5, 2008
1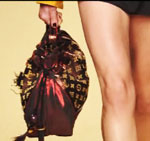 Some weeks ago, Paris fashion week drew to a close, leaving us with the impression of a dynamic and fashionable woman who loves her body and sets off her personality with her stylish look, choosing strong and attractive colors both for her clothes and her accessories.
The new spring-summer 2009 …
By
admin
October 29, 2008
0
In this article we have tried to give you a more detailed overview of the evolution of handbags through the years, of how history and social heritage have influenced fashion and contributed to the development of many different styles of handbags, each one symbolizing a specific historical period.
By
admin
October 27, 2008
4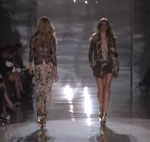 A couple of weeks ago, Milan, always considered one of the most famous fashion capitals of the world, opened its doors to the 2009 spring-summer fashion collections, where many of the top Italian fashion houses presented their finest creations and the latest fashion colors for the coming year.
Many different
By
admin
October 18, 2008
0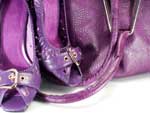 Fashion collections for the autumn-winter 2008 season, are nearly all characterized by a return to dark colors. The most famous Italian fashion houses have presented on the catwalk, clothes made in warm colors such as brown and dark green, which give a sense of warmth to the greyness of the city on rainy autumn afternoons.
By
admin
Gleni – Italian Luxury Handbags

via Risorgimento, 43, 63074,
S. Benedetto del Tronto (AP), Italia
Gleni S.r.l.
P.IVA 02245320441
Tel (+39) 0735657565
Fax (+39) 0735657565
Whatsapp (+39) 3737206057

Recent posts

SEO Powered by Platinum SEO from Techblissonline