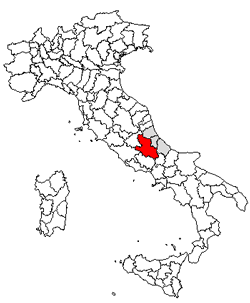 An endless tragedy touching the whole of Italy on the raw.
A few nights ago on April the 6th, Italy was hit by a dramatic tragedy which has left everybody at a loss for words: a tremendous earthquake shock destroyed l'Aquila, a beautiful historic city in the Abruzzo region and the seat of one of the most important Italian universities and artistic monuments.
On Monday morning at 3:32 a.m. (Italian time), while everybody was sleeping, a loud rumbling followed by an incredible earthquake shock, estimated at about 5.8 on the Richter scale, (according to other sources it was 6.3 on the Richter scale) provoked a complete apocalypse in Aquila and in neighbouring areas.