May 9, 2009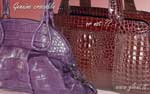 * For a fuller, more detailed version of this article read How to tell if your handbag is made of genuine crocodile leather on our Gleni website.
A crocodile handbag is the ultimate in luxury. The gorgeous soft leather is much in demand by top designers, and genuine, top quality crocodile and alligator skin is very expensive. So it's not surprising that there are cheaper alternatives about that
April 7, 2009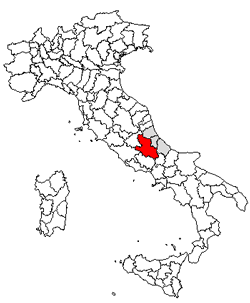 An endless tragedy touching the whole of Italy on the raw.
A few nights ago on April the 6th, Italy was hit by a dramatic tragedy which has left everybody at a loss for words: a tremendous earthquake shock destroyed l'Aquila, a beautiful historic city in the Abruzzo region and the seat of one of the most important Italian universities and artistic monuments.
On Monday morning at 3:32 a.m. (Italian time), while everybody was sleeping, a loud rumbling followed by an incredible earthquake shock, estimated at about 5.8 on the Richter scale, (according to other sources it was 6.3 on the Richter scale) provoked a complete apocalypse in Aquila and in neighbouring areas.
April 6, 2009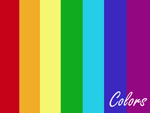 Some colors are relaxing, some are stimulating and energizing, and others can bring happiness, so why  not use colors to make ourselves feel better?
Sometimes we can feel exhausted or stressed because of the thousand daily things to do: work, family, shopping, traveling, traffic, the frenzy that builds up when you have too little time and too much
March 19, 2009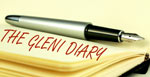 HOW CAN WE GET THROUGH THIS DIFFICULT TIME?

For several months now, all we've heard has been endless talk about the economic recession on every front. Purchases have dropped dramatically in comparison to the beginning of 2008 and many Italian manufacturing companies, as well as European and global ones are facing many difficulties

SEO Powered by Platinum SEO from Techblissonline