March 19, 2009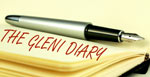 HOW CAN WE GET THROUGH THIS DIFFICULT TIME?

For several months now, all we've heard has been endless talk about the economic recession on every front. Purchases have dropped dramatically in comparison to the beginning of 2008 and many Italian manufacturing companies, as well as European and global ones are facing many difficulties
February 25, 2009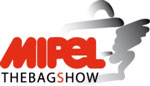 MIPEL: THE BagsShow – The best shop window for producers and sellers of Made in Italy leather products
Next month, from March the 4th to March the 7th, Milan will host the 95th Edition of Mipel, the world-famous bi-annual appointment for both producers and buyers of genuine luxury leather
February 24, 2009
A photographic exhibition, by the world famous Italian photographer Oliviero Toscani has been set up in New York on products made of vegetable tanned leather, according to the old traditional workmanship promoted by leather manufacturers from Tuscany!
February 21, 2009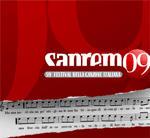 "Sanremo is always Sanremo": the famous slogan from the advertising of this important Italian event, perfectly summarizes what the Sanremo festival means to Italians. It's a piece of Italian tradition, an important stage of Italian history, an event which not only helps spread the Italian song all around the world but that speaks of Italy, of Italian passions and customs. Sanremo week is a set date for Italians

SEO Powered by Platinum SEO from Techblissonline