January 7, 2011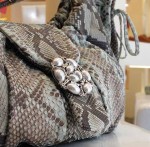 Trade in luxury products is seeing a substantial increase also thanks to the development of the internet which allows everybody to keep up to date on the very latest fashion trends and designer label luxury accessories, in real time, with just one click. To learn more about great labels, fashion online is the fastest and easiest alternative.
You've thought of so many ideas to wrap up and put under the tree, and each one has its own special reason to make it unique to the person who will receive it.
January 4, 2011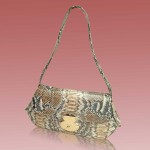 With fashion trends moving away from huge totes, towards elegant medium sized and small shoulder bags, how can we streamline our essentials to fit?
Do you still love your big bag and cling to that extra large tote regardless of fashion changes? Or are you relieved that fashion is now producing smaller handbags which don't put such a strain on your back?
November 15, 2010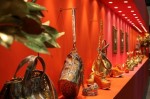 Last month, from October 12th to October 14th, the second "Linea Pelle" trade fair, which takes place twice a year, was held in Bologna, Italy.  "Linea Pelle" is an important international exhibition of leather, components and accessories, plastics, fabrics and models for footwear, clothes, leather goods and furniture, particularly directed towards designers, buyers and researchers  who operate in the fashion sector and are directly involved with the leather world.
August 30, 2010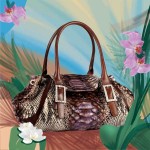 Men discovered that, by twisting up a piece of leather, they could make a very handy bag to carry stones and other tools  in.

Being a place to keep and carry things (money in

SEO Powered by Platinum SEO from Techblissonline