November 23, 2011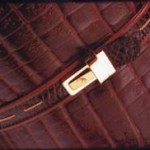 In this first article starting off our blog category dedicated to the analysis of the dynamic centre of the Italian leather industry, Tuscany, we'd like to tell you what the "Polo Fiorentino" is in more detail, and why it is so important not just for us here at Gleni but also for all the other specialists and workers in the Italian leather sector. It's here in this district that we find the most accredited leather companies in the leather tanning industry, and also the most famous Italian leather craftsmen, who have transformed their deep passion for the Made in Italy product into their life's work, taking great care over hand-crafting every single product, paying attention to even the smallest detail, to be sure of creating an item to represent the best of genuine Italian craftsmanship with its age-old traditions, passed down from generation to generation.
November 16, 2011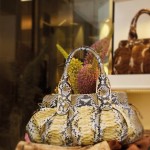 With industrial production methods we rarely get a perfectly refined product, well-finished in the smallest details, since it will lack all the passion, devotion and care typical of the skilled artisan, who, like a thoughtful parent, protects his own creations from any kind of imperfections or inaccuracies.
But, have you ever asked yourself, dearest readers, how the whole leather sector is organized and what policies it follows, at least here in Italy, in particular around the Tuscan area which is so loved by all of us here at Gleni?