Christmas clutches and bags: choose your favourite
Get yourself noticed: this is the number one rule when choosing a perfect clutch or bag with which to make an impression at a party, a dinner with friends or relatives and, why not use it every day too.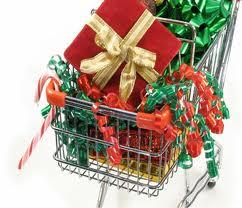 No matter whether it is covered with rhinestones or decorated with jewels, made from a precious leather or designed in an unusual shape, there is just one diktat: never put limits on your imagination or your desires.
And, with the arrival of the long awaited holiday season, it's just as well to start making out our wish lists: maybe Santa Claus will take note and turn all our fashion fantasies into reality!
Perhaps not all that convenient because it occupies a hand and it isn't at all roomy, there is nothing however more chic and refined than a clutch if you want to put together a gorgeous look for an important event,. It is the IT bag of the moment and designers, knowing what women want, invent a new object of desire every season that will be then cherished and proudly shown off exhibited by both fashionistas and regular people.
But, how can we find our way among the huge number of designs displayed in shop windows and boutiques? Here are our suggestions…let the magic of Christmas begin!
Red is the best solution if you want to be noticed, and scarlet in particular, is the star of the season, essential at times like these, as it says a lot about the person wearing it: it gives happiness and joy but is also synonym of passion, elegance and charm.

All this is perfectly summed up in our precious clutch art. 4647,  an essential item with small dimensions, but very versatile and practical, you are bound to fall in love with it immediately: mixing genuine python and crocodile leather, it couldn't be any more refined and chic, also because the matt python finish is further enhanced by the application of rhinestones on the front flap, decorating a comfortable wrist strap that lets you wear this wonderful accessory with more confidence.

If red might be too bright for many women, think about a whisky colour version: the item certainly looks more sober and classic  than the red but is still the ultimate in quality and prestige.
A definite bright colour can often lose its glamour unless it is accompanied by a new and original shape and design: here is a classic example of how practicality and refinement can be combined to create a really uniquely beautiful piece. This is model 4893 from the Gleni Royal collection: a linear and slim clutch where no detailing or accessories are needed to make it exquisite… the leather speaks for itself.

The classic rectangular shape with its small dimensions, denotes a sense of youth thanks to its frontal flap with blunted corners creating a captivating geometrical effect. This almost casual rock style is enhanced by the removable strap that you can use anytime to maximize the versatility of this model, transforming it into a practical shoulder bag.

For any women who prefer not to adopt the classic red of the holiday season, there are many other alternatives that keep charm and style levels at the max.  Perhaps it's time to try out the sensations given by more sober shades such as beige or grey (in its many different nuances),
maybe next to a very fashionable tonality of this Fall/Winter season, like violet, in its many different nuances from Lilac to Pale Pink. What do you think about these two small jewels, both also from Gleni's Royal line, art. 4969?
A simple black dress will transform you into a really elegant businesswoman when worn with these two accessories. The delicate chain strap in gold or silver, recalls the main tonality of each of these small square-lined handbags and adds brightness to the item, contrasting with the matt effect of the leather.
Who has ever declared that an elegant and sophisticated item, bought especially for the Christmas season, is bound to end up

forgotten in a hidden corner of the closet? This will never happen if you are attracted by the original lines, the unusual tonalities and the nonetheless extreme practicality of a simple but, always sophisticated clutch, such as our item 4934: the model, that folds in on itself, shows the softness and the flexibility of the python leather, here particularly enhanced by a metallic finish giving character and intensity to the light pink base. A zip closure on the upper section of the model will protect all your personal effects inside it, keeping everything you need always at your side. And, if you should decide to attach the removable strap, your quite casual everyday look,will immediately assume a more chic and refined aspect.
Gold is always a hit for holiday festivities, a symbol of light, celebration and joy: thanks to model 4971, it is proposed

in  combination with nuances tending to beige and caramel, fading to grey, against which, a metallic gold tonality, on the section of python where scales are wider and less compact, stands out with strength and determination. Nothing is obvious or dull, especially with the hint of originality in the design: what gives verve and originality to this delicious small clutch bag, is the upper border showing a wave motif.
Have you already an idea about which bag to put at the top of your wish list, hoping to find it beautifully wrapped under your Christmas tree?