Endless research and great craftsmanship on Milan fashion week catwalks for next Autumn/Winter 2013-14 collections
After New York and London, the fashion jet-set at last landed in Italy where renowned world-famous designers, offered an important lesson in quality and taste to their international colleagues.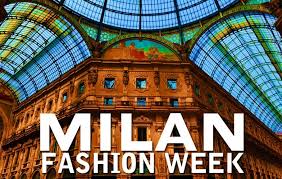 Great expectations and curiosity arose around the many fashion shows hosted in Milan from February 20th to 26th, presenting the new proposals for winter 2013-14, with 147 different collections and 71 parades: a real race against time and not without some controversy, as when the British people accused the Italian fashion industry of a lack of creativity To this attack, Mario Boselli – president of the National Chamber of Italian Fashion – responded talking about envy towards a first-rate manufacturing machine that produces to a level that meets the high standards of the world.
However, the real response came directly from the catwalks, where Cucinelli gave a lesson in androgynous luxury for a woman who constantly keeps an eye on her partner's wardrobe, giving a feminine touch to the clothes she wears, useful to pass unobserved both at work and during her leisure time.
Angelo Marani focused on a total celebration of feminine curves, here highlighted by white suits, jackets that mark the waistline, with roses printed on embroidered coats, while Elena Mirò looks at curvy women whose dresses caress their bodies with self-consciousness, perfect for all those women who are proud of their silhouette.
Almost ready to give birth to her first child, Frida Giannini, Gucci's creative director, preserved and strengthened her aesthetic ideal, by imagining a dark lady, who is quite tough and mysterious. According to the designer, seductive women show a solemn femininity accentuated by dresses with statuesque but at the same time essential lines, coats with fitted shapes, severe skirts falling below the knee but slit to the thigh, sexy heels teamed with gloves and fishnet stockings, to complement each look. The jacket presents quite soft shoulders, in a masculine style and is worn with a T-shirt either in calf or python leather.
If clothes aim to tell the story of the period we live in, the strong and dark catwalk that Prada presented to her public really seems to speak of nowadays. You can feel the need for a return to essentials in the use of men's fabrics for the numerous suits, while models recreate the look of movie heroines, with minimal make-up and wet hair. For the evening, dresses have low shoulders and are teamed with more powerful pieces such as the crocodile short coat or sandals with military soles. Essential is what remains, with a single piece of advice: there are no rules, only personality.
And personality shows woman experiencing a fine balance between masculine and feminine, between pinstripes and brocades, laces and tweeds: Antonio Marras excels in this balance, who in his show reproduced a dream recreating the lives of eccentric English women like Virginia Woolf.
At Moschino's it's a love affaire with all things British, with tartan, school uniforms and the equestrian world. The designer highlighted the careful selection of materials and style research, with one main hope: that greater attention will be paid to such an important sector for the Italian market.
Fur was the star of the entire Fendi collection, and we found it everywhere: on bags, bangles, belts, booties and even sunglasses. But this time it's not the usual classic fur, it has been updated both in processing and form, and often combined with wool on coats. Top models showed excellent mink furs colored in very acid dyes to make them really modern, for a woman who lives between the past and the future, with clean and feminine lines and 3D embroidery.
"You need broad shoulders to withstand difficult times" seems to be the motto of the recently concluded Milan shows for next winter, from Versace to Iceberg and Blumarine where the emphasis is on oversized volumes that were so in vogue in the 1980s: the decade of economic optimism that also saw the birth of the great international success of many Made in Italy brands. And if these are dark times, both for consumers and for fashion houses, the return to those wonderful years seems to be a way to exorcise the recession
Pullovers in bright colors, slim skirts, trousers above the ankle, coats with wide shoulders and dresses with joyful prints: this is what Blumarine means by returning to the origins, with a collection in which Anna Molinari reinterpreted the iconic colors of the brand, from powder to  heavenly cream, and the inevitable floral patterns that have made the designer the most romantic fashion spokesperson. Daywear dresses have loose pleated skirts, while evening dresses – mini or floor length – are rich in embroidery.
Donatella Versace goes for a punk aesthetic, and any reference to the past is banished: it is a collection to look towards the future. Asymmetric necklines expose the body of the models already highlighted by cuts and slits on fabrics, while tartan, usually harmless, becomes more aggressive when it is paired with a neoprene skirt that shows all the legs. Underneath, a bustier that leaves the shoulders naked, the boots come up to the thigh and handbags are studded and full of chains.
Hand-painted fabrics, inlaid tweed, colors and techniques taken from Renaissance workshops for Roberto Cavalli, whose main desire is to speak of Tuscan craftsmanship and be able to pass it down especially to the young generations.
A taste for decorum is back in vogue for Bottega Veneta who reproduces the after-war  period on the catwalk: he recalls the aesthetics of the 1940s with origami, important and refined processes and asymmetries.
Stefano e Domenico, the well-known duo of Dolce&Gabbana, took inspiration from the golden mosaics of Monreale cathedral in Sicily, for a collection that is a declaration of love for craftsmanship: wool and silk organza depict figures of Byzantine angels, while Sicilian brocades are enriched by precious gems. The trick, however, lies in dampening the opulence of the prints with a silhouette of great conciseness: the suit provides rigid jackets, while the coat is firm and rigorous; dresses in lace are simplified into a series of elegant undergarments.
For the next winter season Giorgio Armani's collection is a triumph of trousers: with loose and soft cuts, smoothing and caressing the women's silhouette, excellent for suits of great femininity and grace, vaguely recalling the 1930s. For this deliberately defined as avant-garde collection, King Giorgio also thought about a more dynamic and contemporary woman who loves tight, ankle-length pants in velvet to wear under short jackets, emphasizing the more masculine appearance of the feminine being. Lots of organza for the lightest of blouses and blinding white for shirts that close at the neck with delicious ruches.
These are the most important innovations that were presented at Milan Fashion Week: do you already have some idea on how to renew your winter wardrobe?