Which of our evening Gleni's bags will go best with a refined luxury evening look?
EVENING BAGS: SHINE AT NIGHT! Part 1 >>>
Gleni has always designed and produced its luxury exotic handbags with the primary aim of completely satisfying a woman's tastes and needs. Our muse is the idea of an elegant gorgeous woman who cares about her style, choosing quality products for herself and for the people she loves. She prefers quality over quantity in an accessory because she wants to look exclusive and absolutely chic in every situation, both at work and in her leisure time.
This is why, our company has decided to compile a list of the most gorgeous of our evening bags which, in our opinion, would go well with the refined luxury style of our ideal woman, so that here she will be able to find the most appropriate model for her evening dress, remembering that all these styles can be personalized both in color and in leather, according to her personal tastes and needs:
PURSE 3751 A: this evening handbag is very chic and trendy, quite small but totally comfortable and practical, thanks to its short chain strap decorated with crystals and pearls. Made in either genuine python leather or gorgeous ostrich skin, it will give your evening look a further touch of elegance and extreme refinement, so that you shine at night like a scintillating star.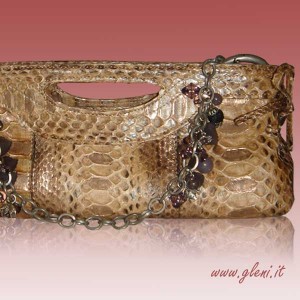 CLUTCH 3657: if you usually wear classic long evening dresses, we suggest this style of bag, a restrained, elegant clutch with a removable strap made of gold or silver chains. You can clasp it in your hand, like a classic purse or wear it over the shoulder, according to your personal taste and the style of your dress. Clutch 3657 can be considered a perennial style of bag, always fashionable, despite the passing of years and changes in fashion.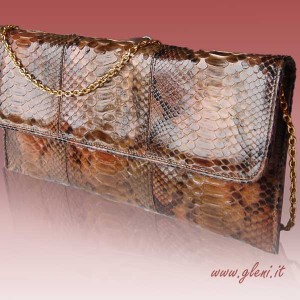 HANDBAG 3799: the image of restrained elegance, this model is youthful too and, for this reason, it goes well with a trendy evening dress worn by a young woman, who likes to be the center of attention and appear in all her stunning beauty. With a short strap that can be lengthened on request transforming it into a classic shoulder bag, item 3799 has a small comfortable interior for your lipstick and eye make-up. In such a small space, so much comfort!!! The dream of every woman!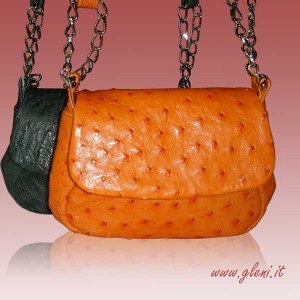 PURSE 3575: the best for classic elegance. This purse has been designed as a special occasion purse, because it is very chic and luxurious and it also goes perfectly with a wonderful long evening dress that you can wear with pride. Its long, fine, silver or gold chain strap can be detached or tucked inside the bag so that you can decide how to wear it with your dress, according to your tastes and needs. Despite its small size, purse 3575 is extremely practical. Its interior is divided into three compartments so you can keep all your things organized and find them immediately when you need them.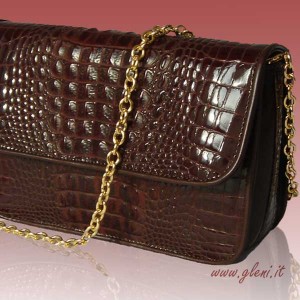 HANDBAG 3818: many people don't consider this model as an evening bag as it doesn't have the classic shape of a purse. However, we think that, if your evening dress is unusual in design or perhaps is an original color, this handbag 3818 is just what you are looking for. It is a little different from the classic clutch with its rounded shape and it has a short handle, but we can assure you that the elegance and the refinement of this bag is guaranteed. Whether made in genuine python skin or luxury ostrich leather, this style will add a new dimension to your evening look, giving you wonderful style, and making you look extremely sensual and seductive but original and fashionable too.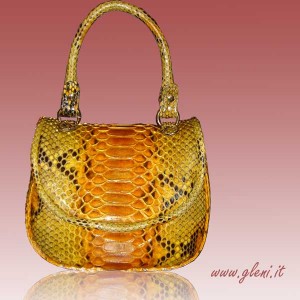 Don't forget that our handbags are entirely handmade by our craftsmen here in Italy and that we only use the most exclusive selections of exotic leathers such as python, crocodile and ostrich. So, besides the elegance and the refinement guaranteed by the designs of these evening bags, you have also to consider the high quality of these accessories, the care paid to every detail down to the last stitch and the choice of very gorgeous exotic leathers which certainly confer more prestige and value on your handbags. You can be certain of buying a product which is really proud to bear the Made in Italy label, an investment for the future which will last for years, always retaining the same beauty and elegance that it had on the day you purchased it.
Wearing such prestigious evening bags, you will feel fulfilled and positive, because you are sure of having something exclusive by your side, a superb product both in elegance and in quality. Why expect anything less from your evening bag?