High quality gifts at competitive prices: this is Christmas at Gleni!
The Christmas festivities are just around the corner and for weeks already we've all been busy looking for the many gifts to surprise our dearest friends and relatives, hoping to be able to find something pretty and original, this year too, without having to spend a fortune.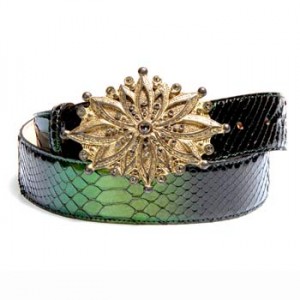 In particular this year we have been badly affected by the recession that has hit (and unfortunately still is hitting) Europe, with a result of greater expenses and taxes, so that the budget we usually reserve for purchasing our Christmas gifts is severely reduced.
Being wholly located in Italy, our company has been in the front line of this period of severe economic difficulties and, trading in exotic leather luxury items (which we know have an enormous value not only in quality but also in price), we're well aware that, at times like these it is quite difficult buying luxury items because not many can afford them.
On the other hand, falling back on a cheap but poor quality product, especially as a gift, is not a solution that appeals to most of us. Most people, when they decide to give something, want it to be nice and important, something that, as well as looking good, is also an expression of the gratitude and respect you feel for the person receiving this gift.
We've been keeping in mind this type of customer, who, although like all of us is faced with the very tight circumstances of our current global economy, still wants to purchase a valuable, good quality product, especially when it comes to a gift. So we have decided to create a Gleni collection of small leather accessories such as belts, wallets, credit card holders and unisex purses, of course, made of high quality exotic leather, but at a much lower cost, to make you look good with your friends or your partner without breaking the bank.
Each individual accessory, as per our tradition, is elegantly designed and hand-crafted with  meticulous attention to every detail, ensuring an exclusive product that speaks of you and your passion for the refined beauty of true Italian craftsmanship to anyone who receives your gift.
A wide range of wallets both for men and women, made of python or crocodile, as well as belts, available in many different shades, from classic to the trendiest, are simply waiting in our Gleni Boutique to become yours (or the object of your gift) within a few days of the date of purchase at very competitive prices.
But, that's not all!
This year, too, we wish to thank all our dearest customers and loyal readers, keeping a really captivating offer just for you:
–       buy two wallets (can be for men or women, or mixed) or a combination of a belt plus a wallet from the items available in our Gleni Boutique, and you will receive an immediate 5% discount off the total amount to be paid;
–       buy a women's bag or one of our professional bags in genuine exotic leather from those available in our Boutique, and you will receive a 10% discount off the total amount of the purchase.
This is simply a superb opportunity which we are glad to offer to all of you, readers of our blog – to take advantage of during this period of gifts –  for the trust and proximity you show us daily, stimulating us to improve our work and the quality of our items day by day.
This promotion will be valid from December 10th to 20th and the discount percentage will be calculated directly by our operators as soon as we receive your online purchase requests through our Gleni Boutique or via email. (In case of email, please, we ask you to indicate with precision the codes of the items you wish to buy and your personal data, so that we can prepare you an accurate pro-forma invoice).
It's up to you, then, to choose the method of payment you most prefer, either credit card or wire transfer, to confirm the purchase (please, also remember that if you should decide to pay for the purchase via wire transfer, a further 5% discount off the total amount of the invoice will be applied).
Please, take into consideration that, this promotion, in the modalities we have explained above, will be applied to all bags, belts and wallets available in Gleni Boutique, except for those items already showing a discounted price and those included in the "Bargain Corner" category.
With Gleni, even the simplest accessory turns into something special and precious, the perfect sign of your love and esteem for the person who receives it.
Take advantage of our exceptional proposals and……
………..we wish all of you a very Merry Christmas from all Gleni's staff