It's all about elegance and refinement at Milan Fashion Week for Summer 2013
In an increasingly frantic Milan, where things are always evolving and changing, Fashion Week is the one certainty: we are in the capital of  Ready to Wear.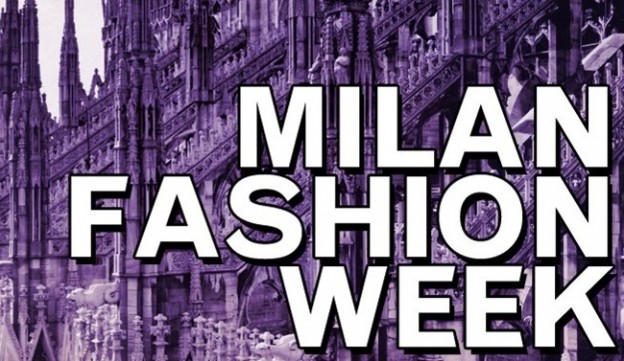 React, fight, hope: these are the key terms for the long-awaited week of Milano Moda Donna, which energized the heart of the city from September 19th to 25th .
"In a time of great difficulty for the Italian economy, Milan supports the world of fashion," this is the mission of the Councillor for Culture – Mr Stefano Boeri –  thereby opening the latest edition of Milano Moda Donna.
The statistics don't look rosy, turnover has decreased and forecasts for the future remain negative. The unique and very important exception during this difficult period is the export market.
The recipe for survival is determined by the very successful Made in Italy exports and by the intelligent competitiveness that has always characterized Italy and which now is more than ever essential, in production as well as in trade fairs and exhibitions.
And while the countries with which we have the most productive relationships are the so-called BRICS nations (Brazil, Russia, India, China, South Africa), China in particular is a top partner for the Italian fashion system, says the President of the Chamber of Fashion Mario Boselli, so much that he has entered into an "Italy-China agreement of solidarity" for fashion.
About 71 fashion shows and more than 300 collections were presented for the 2013 Spring/Summer season a strong and authoritative schedule with lots of events and high-level presentations, and on top of everything, a serious commitment to follow an Italian way of sustainable fashion. A number of celebrities caught the attention of the public and journalists, from Laetitia Casta who paraded for Dolce & Gabbana, and Sharon Stone, who attended Roberto Cavalli's catwalks.
For the first time this year on the catwalk we saw the Fay brand, designed by Tommaso Aquilano and Roberto Rimondi, and the Aiguille Noire of Peuterey.
But the real challenge of contemporary fashion is to create clothes that are valid for longer than just one season, highlighting the trend for revival and vintage, while maintaining a certain romantic air and bon ton.
The total black look is gone, giving way to beautiful vivid colors, many greens and pinks, and many shades of blue, flowery prints and geometrical effects.
In short, women want to distinguish themselves next summer 2013, they want to like and be liked, while constantly looking to express their personality.
Opening this year's Milan Fashion Week was Alviero Martini-Prima Classe with its feminine travelers, poised between a romantic spirit and a sense of adventure. A collection of soft shapes and colors taken from an oriental ambience, where feathers become an important element of decoration on tight dresses, tops, pants, for a cosmopolitan woman who rediscovers elegant colors and shiny fabrics.
Alberta Ferretti's inspiration comes from the ocean, with an entire collection dedicated to romantic ladies, both sexy and very feminine: lace and sheer fabrics enchant on soft, almost intangible dresses, where the embroidery caresses the skin like elegant tattoos. Alberta Ferretti's dresses are a masterpiece of lightness, fringed with crystals and lined in tulle, floating on the body with a puff of chiffon.
Chic and aristocratic women draw the eye in Gucci's parade, recalling the 70s concept of elegance, presenting the new suit with a long tunic, smooth, lean,pants and high sandals closed at the ankle by a lacquered buckle. White, black, turquoise, fuchsia and coral are the favorite colors for Gucci, combined with bold statement jewelry.
Bright colors, sheer fabrics and precious handmade embroideries are the heart of the summer wardrobe designed by Ermanno Scervino, a ultra-feminine collection inspired by the bohemian and hippy culture, with long,  low-waisted skirts swirling alluringly at the hips, mini-dresses in silk, the revival of the bare back with tops that fasten at the neck, and fishnet sweaters to which the designer adds an injection of vitamin colors such as yellow, purple, coral and fuchsia tones.
An intense and emotional Africa was brought to MaxMara's catwalk, with a breath of contemporary chic, where research and continuity are the pillars of the fashion house. A symphony of intriguing organza trench coats, caftans matched with tight skirts just below the knee. New and very beautiful clothes matching animal prints, embellished with touches of flowers in the colors of the savannah. As always, the allure is that of a metropolitan woman.
The geisha soul and the character of a fighter from a Manga comic: for Prada, Japan is a growing market to keep tabs on, and the designer aims to explore the many facets of womanhood. Clothes have to sell but at the same time they should never stop creating emotions. That's why the designer concentrates on poetry, with a style that is simple, essential and full of grace: a towering beauty, with summery furs inset with flowers, the severe little dresses, bucket bags and precious evening bags.
For Iceberg knitwear is always the star of the show, as it's the heart of the company so the whole collection started from this foundation: for next Spring/Summer 2013 tight pants with golden studs and knitted patchwork pullovers were shown, hippy-looking belts, transparent wedges, suede jackets with  80s-style shoulders, and for the evening, sophisticated and charming micro geometric patterns for silks in black and gold.
Veronica Etro's collection is a hymn to flowers and to the elegance of long dresses with hand-painted prints, demonstrating the very exclusivity  of the brand, which is unrivaled in terms of fabrics. Many light and soft dresses and kimono jackets, designed for women who love to enhance their femininity more than anything.
Giorgio Armani continues to celebrate the power of style, which today, more than ever, must be recognizable and always evolving. For the younger Emporio Armani line clothes are minimalist, very short, made of bias crossed panels in the neutral colors of powder, clay, bronze and gold as if they were a sort of body make-up, or formal suit with a waisted jacket worn with soft skirts or shorts, or with fluid and loose pants. For its main collection Armani enchants with precious fabrics, long skirts and flat shoes, focusing more and more on accessories because they are the things that know how to win women's hearts.
Deep midnight blue and star-sprinkled skies where the designer has decided to dim the colors to create a more wearable and almost poetic feminine elegance: so many ankle pants, jackets with soft shoulder, floating and dancing skirts, often in an play of layers. For the evening a triumph of black and gray sparkling dresses with embellished with luxury crystals, to repeat that King Giorgio holds sway over the stars at night!
We couldn't help noticing Dolce&Gabbana's great collection, so bright and entertaining that we were collectively able to forget all our troubles for a while. "In Italy it seems we don't have anything, instead we have everything" said the two designers. To enchant the public, 80 young models dressed for a beautiful warm Italian evening, inspired by Sicilian traditions, with a naïf spirit that makes the whole more harmonious and pleasant. We saw a lot of silk, foulards and so many stripes for next Spring/Summer on Dolce&Gabbana catwalks; raffia also comes on the scene, printed or embroidered with sumptuous coral for little narrow dresses, overcoats and suits, or crocheted for multicolor sandals. The jackets have short and wide sleeves, while the skirts are wide and cinched at the waist: everything enhancing artisan decorum and the variety of craftsmanship that our country has to offer.