Italian Fashion Trends
When it comes to fashion industry, Italian designs have always ruled the world. A good number of designer brands are Italian. Italians have fine taste and their ability to pay attention to details makes them masters in the fashion industry. They often set the trend and the entire world follows them whether it is clothes, shoes, handbags, belts, hats or any other fashion item, Italian designs and brands always find a special place in the fashion industry.
Amongst the other items, Italian handbags are famous and we can find many exciting models and shapes. These Italian handbags and purses help us stay fashionable and trendy. Handbags and belts made of exotic leather is becoming increasingly popular product in the Italian fashion industry. python handbags, crocodile handbags, ostrich handbags are becoming most sought after products.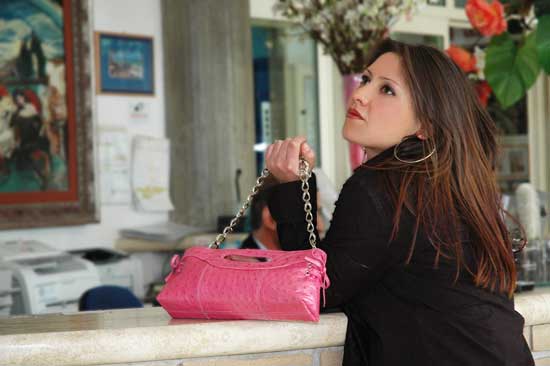 Many people have started using ostrich handbags and purses. This is a new fad in the Italian fashion industry. Ostrich leather has a unique feel and class, which is liked by many. Even a number of celebrities prefer to use ostrich leather handbags. Though handbags made of ostrich leather has been there for a while, it is gaining increased attention these days. One of the greatest advantages of ostrich leather is that we can have many vibrant colors in ostrich leather products. We cannot have such great variety of colors with other leathers such as alligator leather or python leather. Therefore, people who like to sport vibrant colors prefer ostrich leather handbags and purses.
Italian fashion industry leads rest of the world and the rest of the world look forward to this part of the world for inspiration. For centuries, Italian fashion industry has proved itself consistently that it is superior to all the other fashion trends and that is why it gets ready recognition and acceptance across the globe.
Another noticeable phenomenon in the Italian fashion industry lately has been the importance given to handmade products. At one time we were hailing products that were mass-produced because they were cheap. Though they are cheap in terms of cost, they do not satisfy people that have special tastes. Many of us are very particular about owning things that are unique and special. When we go for mass produced items we miss this factor completely. Italian fashion industry has always given a special place for handmade things that are made to last a lifetime. Now the rest of the world too has started giving importance to handmade products that are durable. When it is handmade, each product is unique in their own way. Because the artisan puts is personal efforts to keep each piece he or she makes special. This is catching up like wild fire in the Italian fashion industry. Handmade products are gaining the center stage once again. People are able to see the value in handmade products and are ready to pay the price. Today what people are looking for is quality more than cheap products.
If you do not own an Italian handbag or belt or purse, then your wardrobe is not complete. If you would like to make a fashion statement then make your selections from the handmade Italian products and you can be sure of getting the attention of everyone wherever you go. You do not have to any special efforts to gain the attention of the others or to become popular if you wear Italian shoes that are carefully crafted by Italian artisans.
Unfortunately, the market is flooded with junk in the name of Italian fashion. We must pay close attention while buying our fashion items. There are many duplicate items that are sold as handmade Italian products but you must make sure to carefully review them or order only from reliable vendors. Not every company that claims to be the best in the Italian fashion industry qualifies. Only those companies that have long-standing history of selling genuine Italian products can satisfy its customers that are very keen in using only the best on their person. All the others do not stand a chance because consumers today have great exposure to all the latest fashion trends and they are highly discerning. Only the best can survive in the Italian fashion industry.