London Fashion Week – New proposals for fall-winter 2013/2014
Having looked in detail at the new trends for winter 2013/2014 proposed by designers at the New York Fashion Week, let's come back to Europe to discover all the latest proposals for fall-winter 2013/2014 shown at London Fashion Week from the 15th to 19th February.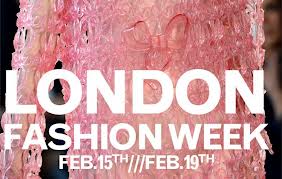 This edition of London Fashion Week was also a huge success with buyers and fashion industry professionals who highlighted, once again, the eclectic and trend-setting aspects that have always been a defining characteristic of the London fashion shows.
All the big names of London fashion took part in the London Fashion Week, such as Vivienne Westwood, Paul Smith, Burberry Prorsum and Tom Ford, but we mustn't forget the many emerging designers who took advantage of this fashion festival to present their high quality creations, arousing great interest and curiosity in the media.
This edition of London Fashion Week was mainly characterized by the use of vivid colours that, put next to classic autumn shades of beige, brown, light brown, white and black, give woman a dash of energy and sparkle, making her captivating and dynamic even on chilly autumn afternoons.
In fact there are many designers, like Paul Smith or Tom Ford who use colour as the focal point of their collection, focusing their collection on this element to make every creation original and unusual, perfect for the woman who wants to be daring, but with style and elegance.
The other element defining this collection is the pursuit of sensuality through the use of lace and fluid and transparent fabrics that enhance the feminine silhouette and womanly curves, especially for the evening look, where elegance and seduction are a MUST.
But let's look in more detail at the fall-winter 2013/2014 creations shown by English designers at the recent London fashion week.
Vivienne Westwood Red Label showed a collection paying special attention to ecology and to protecting the environment, thanks to the use of eco-friendly fabrics with which the English fashion house created mini dresses and accessories aimed at a metropolitan, self confident woman who is bold enough to mix different textures and colours in one garment. So solid coloured trousers are worn with tartan jackets and paisley shirts. Coats have a flared cut while daywear is mostly two-piece suits (jacket and skirt) in different fabrics with a satin or shiny finish. The evening look, on the other hand, is focused on sensual refinement, with stretchy or flared dresses emphasising the woman's silhouette.
Handbags don't accompany every outfit from the Vivienne Westwood collection, but, where present, they are made from genuine calf leather (sometimes enriched with exotic leather inserts), with a square shape and they are comfortably clasped in the hand. For the evening look, on the other hand, the handbag assumes a more classic and retro look. It has a structured shape and it is made from high quality leather.
The fall-winter collection 2013/2014 from the Moschino Cheap & Chic label mixes a rock n roll style with a decidedly more feminine look, where pink is widely used and breaks up the alternation of white and black garments. Apparently contrasting elements are mixed together in order to create an unmistakable style.
Must haves of the Moschino Cheap & Chic collection for winter 2013/2014 are the oversize fur coats with a soft and voluminous line. Blazers have contrasting profiles, while suits are tailored and dresses for daywear are in shades of pink.
The accessories too, in particular the handbags accompanying the dresses in the collection, are often made in pink and even match the dresses in pattern. Clutches have a regular shape and are made of leather with small fur inserts.
For the evening look, on the other hand, the small clutch is made in black satin with decorations of sparkling rhinestones or in silver leather with a distressed effect.
Burberry Prorsum proposes a collection that centres around the characteristic colours of the brand, that is beige, black and red, shown at the London Fashion Week fall-winter 2013/2014 by their designer Christopher Bailey. Trenches have leopard or cheetah prints or little heart-shaped patterns that together create a pleasing pseudo-natural design.
Dresses have a clean and harmonious silhouette, they are knee-length and almost all high waisted, sleeveless or short-sleeved.
The colour palette is typical of the Burberry brand but the difference is in the details, such as the leather fringes on the skirts or the metallic hardware on dresses and coats.
Handbags accompanying Christopher Bailey's creations are small soft clutches, made of fabric with a decorative padlock. They are always clasped, possibly even crumpled up in the hand. However, the classic calf leather bag is present as well in the collection, also enriched by fur or ponyskin details.
Paul Smith's fall-winter 2013/2014 collection is masculine in form and feminine in spirit. Trousers are soft and straight, as are the pullovers and shirts, while jackets are double-breasted and coats are wide and provided with emphatic collars that won't go unnoticed.
Besides this line which, in some ways, we could define as "comfortable", there are also more sensual clothes, such as silk shirts, tight satin trousers and sheer blouses.
The MUST element of this collection by Paul Smith, who tends here to transform even what is normally classic into daring statements, is the COLOUR. Clothes go from electric blue to coral red, from fuchsia to turquoise, from red to violet. And it's the colour itself that is the star of the show, going by what the designer presents, because it's this very element that enhances and defines the personality of the self-confident woman who isn't afraid of reinventing herself everyday and always looking different.
The handbags proposed by Paul Smith for next winter 2013/2014 are like document briefcases designed to be carried under the arm, as are the voluminous tote bags. The classic clutch, on the other hand, is clasped in the hand as usual.
Colour is the foundation of another important collection presented at the London Fashion Week: Tom Ford's collection, whose clothes reproduce patterned prints, with black lace trousers worn with spotted jackets with fur collars and cuffs.
Next to classic black, there are many vivid tonalities, such as fuchsia and salmon, skilfully used for printed fabrics that clothe the woman entirely from head to toe. Extremely glamorous too is the mix of black and white, combined on dresses and coats, in this way creating exciting plays of prints.
The evening look, on the other hand, is characterized by floor-length tunics in orange with decorative prints on the sides or by sensual lace dresses with sheer   sections, accompanied by mini clutches.
Mulberry fashion house, on the other hand, pays attention to the details and to the accessories accompanying the dress because these elements also give woman a new allure and undisputed sensuality. So, a green light is given to elbow-length leather gloves or tote bags made of calf leather or of genuine exotic leathers, such as ostrich or crocodile, enriched by zip closures and decorations. For the evening look, on the other hand, the classic and comfortable trunk bag gives way to more elegant clutches.
Mulberry too accents its clothes with vivid and strong colours such as lemon yellow or petrol green, used especially on accessories, worn with leather jackets and mini dresses in shades from black to cognac, through dark brown…
It's the accessory that, according to Mulberry, gives a woman light and its collection is the living proof of it.
Do you want to discover all the new trends proposed at Milan fashion week?
In that case, don't miss our next article!