"Luxury Business" Collection. Work and Business travels.
Professional and Travel bags prestigious leather
Whether it is sudden or long-planned, just for work or with a hint of pleasure in visiting new destinations, travel has now become the meaning of life: long-term or just a few days away for a meeting or business convention, or simply because you commute by train, plane … the variations are endless. And it is to all those "on the road" people – mostly for work and business – that we dedicate this article.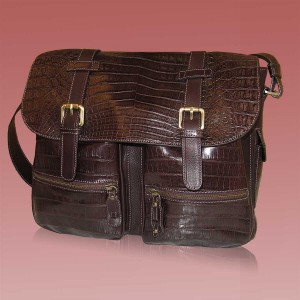 How often are we undecided about the type of luggage to choose when we are going on a trip? Should we choose something unusual that would cheer up the journey? Something convenient and compact, but roomy enough for all your essential clothing, elegant or showy, trendy or formal… the requirements are so many, and each one different from the other, but all linked by the same need: to find something with which we feel at ease, which gives us the image of a self-confident person for a successful look.
In the world of work, image plays an important role: it is the business card that influences the behavior of those around us, and for this reason, the secret of being authoritative and incisive is to take care of our appearance. To reassure the other of our capability, we must first feel at ease and satisfied with our image. How to cope with these demands, however, when we travel, and mostly for work, when it is not always easy to maintain the decisive look we want? Simple, it is at this point that the accessory makes the difference!
Precisely for this reason, we have enriched our collection with a new line, specifically directed to all those who constantly travel and who want to keep up their good looks, outward appearance, own image. A line of bags and totes made of real python and crocodile skin, which are comfortable to wear, elegant in appearance and of undisputed prestige.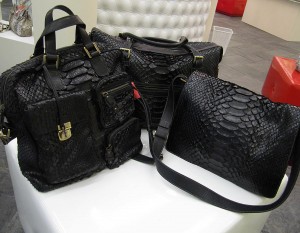 The line consists of various models: from small shoulder bags, designed to contain documents or some personal clothing, to maxi bags, which can easily be used to carry clothes and everything you need for a short trip. The professional bags can become a useful alternative to a simple satchel, characterized by many small and large pockets, both inside and outside, which will undoubtedly be useful during the trip, however with the sizes and shapes suitable for preserving A4 size document folders. Roomy shoulder models (cross-body models), convenient to wear with the strap to leave your hands free, an important factor in any situation. A wide range of professional bags to choose from instead of the classic briefcase, to wear on the shoulder and designed to contain not only your laptop or folders, but also personal clothing or other objects that may be useful during a short business trip.
To make your image distinctive and well put together … … would the right accessory on its own be enough? Maybe not, but being accompanied by a prestigious bag will undoubtedly help you to make your trip… more fascinating.