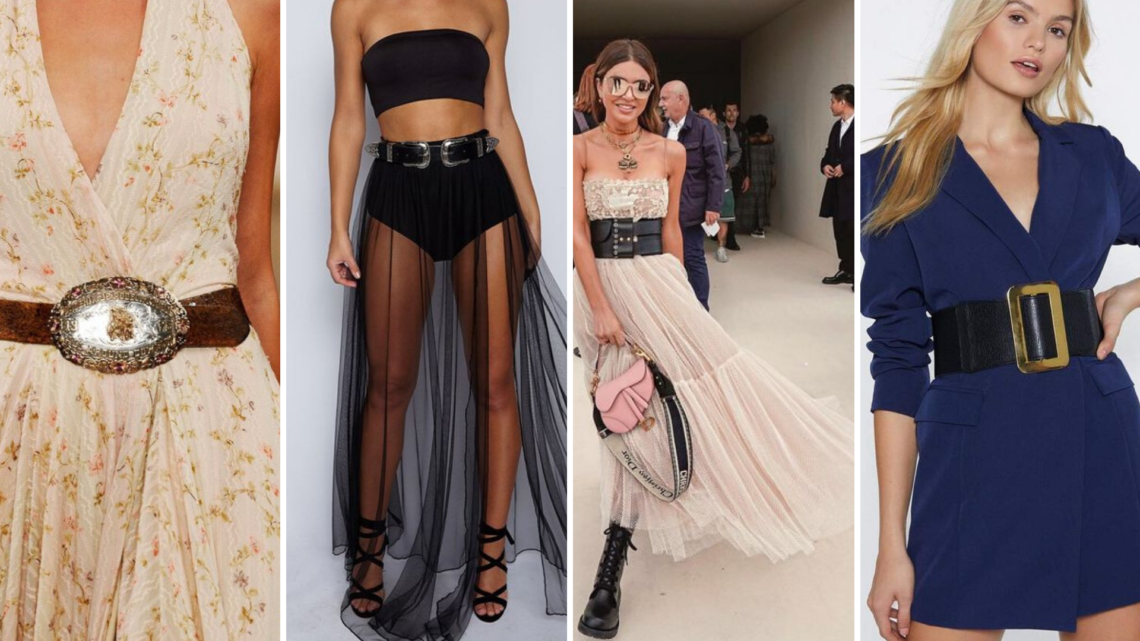 S/S '20 must have: maxi belt
The belt is for a woman much more than an accessory that surrounds the waist and makes the dress more conforming to her silhouette. It is an essential component of the look, an element that characterizes its style and reflects its being. The belt must adapt to your daily wear but, even more so to your mood and personality. That's why when we are looking for a belt we must not be satisfied with the first one that crosses our gaze but with the one that first captures our heart and our senses.
However, if the choice of the perfect belt for each of us is personal and depends on many multiple factors, on the other hand, fashion trends play an important role because, it is good to choose the accessory that best represents us but we certainly don't want to appear out of fashion, especially now with the arrival of summertime.
So why not take a peek at what belt fashion offers for the Spring / Summer 2020 season? What is the belt model that more than the others have been decreed as the MUST model of summer 2020 by the largest European fashion houses?
Well, after a period of shadows and declines, this will be the summer that will celebrate the return of the maxi belt.
Yes, you got it right: it will be the maxi belt, equipped with an equally large and imposing buckle to master over clothes, pants, maxi skirts, and jeans in this Spring/Summer 2020, rigorously made in leather in a multitude of different colors and shades, from the classic black or camel up to fresher and more vibrant shades, typical of the summer.
The maxi belt, precisely for its style and for its body, can be combined on any kind of outfit, from the classic jeans to maxi pants, on the maxi cardigan or over the jacket(as proposed by the designer Alberta Ferretti at the presentation of his spring-summer 2020 fashion collection) so that we can better define the silhouette by highlighting the waistline.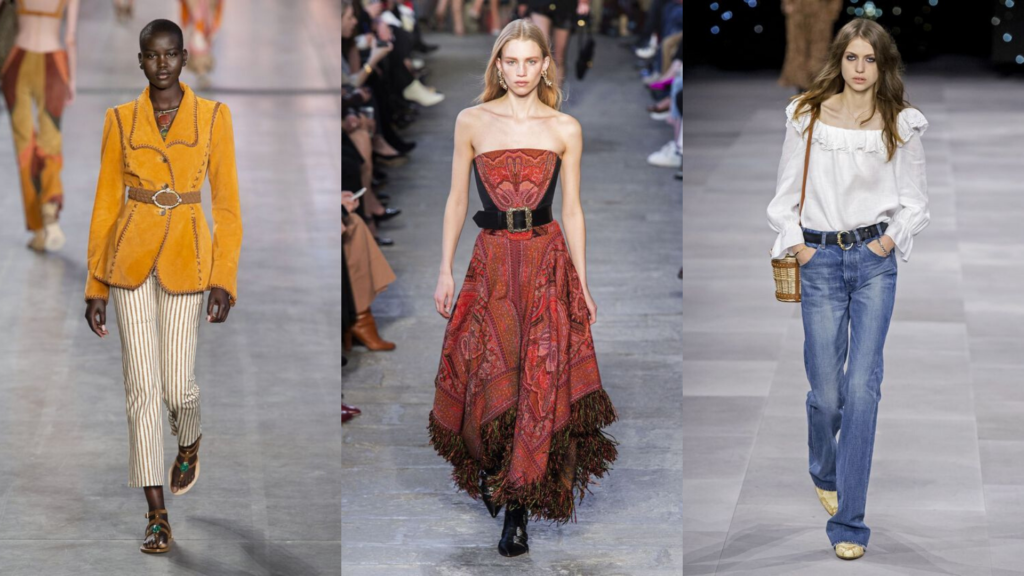 Celine uses the maxi leather belt with denim jeans, opting for wide-legged pants (typical cow-girl style) or pencil skirts.
Whether it's an urban style, practical and comfortable or a more refined and decidedly more elegant look, the maxi belt will give you a glamorous touch that will make you incredibly chic and trendy without necessarily having to change your clothing habits. Do you love wearing elegant and refined clothes even in everyday life or are you a fan of casual clothing? Whatever your answer, you can always count on the style and determination of your maxi belt.
Want more inspiration? Check-out our moodboard on Pinterest
---
Do you want to combine the glamor of a fashion accessory with the luxury of exotic leather?
Gleni has thought of you who are not satisfied with being always in step with the times but want to stand out for your style and for your attention towards the search for the particular and the original. And just for you, we have created a selection of maxi women's belts, in two different sizes and proportions but all with metal buckles on display. We thought to make this model in 2 different heights (3 and 4 cm) just to satisfy the needs of a little bit of everyone, of those who love the country style and do not hesitate to wear the classic belt with mega buckle, but also of those who want to be fashionable without exceeding. In both solutions, however, the buckle is the real protagonist. Made of silver or burnished metal with decorations or entirely studded with rhinestones and luminous stones, it will satisfy your every desire and aspiration, enhancing your every outfit with elegance and with that unique style that only the real Italian artisan product, refined in every detail, is able to offer you.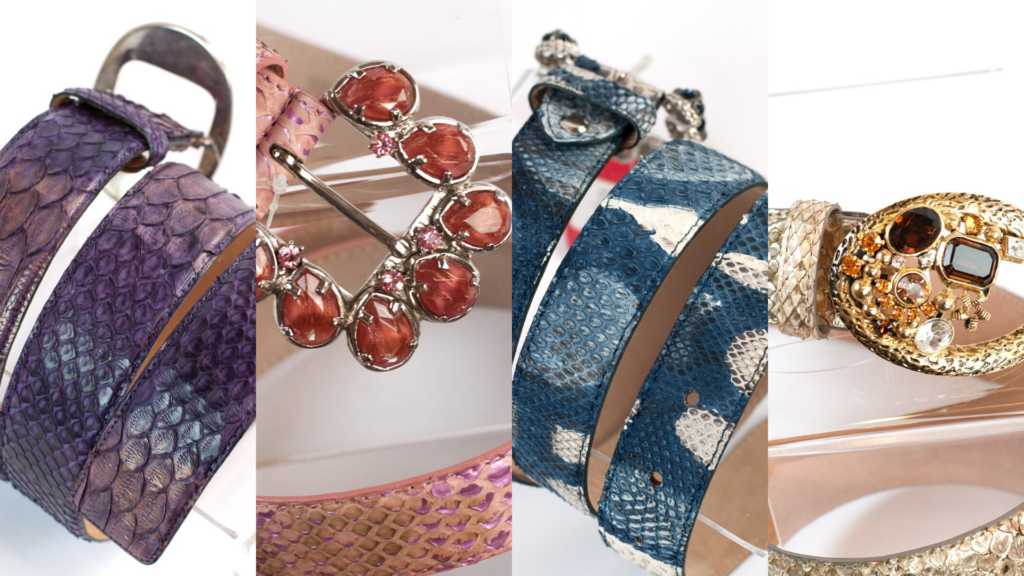 Do not forget then that the beauty and luster of the jeweled buckle of our maxi belts are combined with the quality and value of a soft and ductile exotic leather such as python, used both in its front cut and back cut, whose shades of color they resume and seem to be the natural continuation of the brilliant tones of the rhinestones and stones that enrich the buckle.
Here you can find some of our many Texan model women's belts in the Boutique. For any information you need about these or the other belts in our collection, we remind you that you can contact us without obligation at our phone number +39 0735 657565, via Whatsapp at number +39 373 7206057, you can send us an email at gleni@gleni.it
Reference: