Milan fashion week Spring-Summer 2014: chic effects and femininity – Part 1
From the 18th – 23rd September, Milan took centre stage with one of the most important fashion events in Europe: the long awaited Milan Fashion Week in which a good 67 fashion houses took part this season (most of them Italian labels) presenting their collections for Spring-Summer 2014.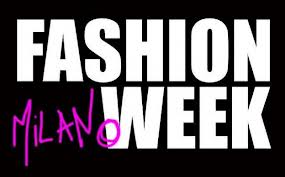 Many international guests, fashion bloggers and critics attended the shows, expressing their positive feedback for a fashion event that is a real source of pride for Italy and for Italian style.
From the very first shows we could identify the two key words animating almost all the collections presented at the Milan Fashion week: femininity and chic effects.
The new woman of the 2014 spring-summer season, is, in fact, extremely feminine and chic, abandoning her masculine side in favour of a sweeter and more sensual deportment. Her new attitude is perfectly reflected in her style and look, mainly characterized by the use of sheer juxtaposed fabrics and skirts slit to the thigh, enhancing her natural sex-appeal.
Colours play an important role and, next year, will be very strong and dynamic, such as fuchsia, coral red, electric blue, emerald green, orange and purple, next to pastel tones of pink, light blue and beige and classic black. Black as always is a classic colour mainly used for the evening look, making every dress absolutely glamorous.
Some Italian designers, like Gucci and Max Mara, use accessories such as handbags and clutches, but they should be simple and linear, just accompanying the dress and giving the woman a special allure and refinement.
Trends in the matter of shoes for spring-summer 2014 diverge among the designers taking part in the recent Milan Fashion Week: while some designers agree with ultra flat shoes, especially for the day look, others decree that women should wear high heeled sandals to set off their slender legs.
At Gucci, the artistic director Frida Giannini proposes very comfortable overalls open at the sides which are more like "couture dresses", with slits and crossed bras, made with fabrics reproducing Erté designs and further enhanced by black net, jersey and chiffon. Vertiginous high-heeled shoes and shoppers with jaunty  fringing make the dresses even more gorgeous.
Modern lines, stylish oriental jackets and vivid colours, such as coral red, bronze, fuchsia, green and electric blue contrasting with classic black: the Gucci woman will be very sophisticated and self-reliant next summer, ready to make an appearance and to display all her sensuality without any taboo.
The collection conceived by Alessandro Dell'Acqua for N° 21 is pure poetry in fabric. The woman of the 2014 Spring-Summer season  is, according to the Italian designer, the expression of femininity and infinite sensuality. She should no longer wear masculine suits to achieve an important role in society; she can now obtain the same prestige and social power while retaining her sweet sensuality. So, welcome to lace shorts worn under transparent skirts made of tulle or dresses leaving some sections of the woman's body uncovered.
Collection No.21, however, was not created just to astonish with beautiful but inaccessible dresses; it was made with a simple, real woman in mind, who loves looking beautiful but never ordinary or out of place. Fabrics are enriched by floral patterns while a special perspex skirt is skilfully handcrafted by artisans and enriched with Swarovski crystals. Classic leather gives way to doubled python, used both on dresses and on flat shoes, further embroidered with decorations.
Handbags accompany Alessandro Dell'Acqua's collection but they must be basic, linear and essential, primarily available in two different models: the classic shopper and the elegant clutch, both strictly only in plain shades going from shocking red, antique pink and beige to classic colours, such as black or white.
Openly inspired by the internet and its aesthetic is the Fendi collection where precious fabrics, such as voile, organza and silk, take the shapes of pixels, banners or of a special mechanism composing the i-Phone. Videogames give shape and structure to jackets and skirts in orange and beige, while handbags are enriched by a double compartment designed to protect the "inseparable" tablet.
Fully inspired by the Big Apple and the American style of the 70's is the Spring-Summer 2014 collection conceived by Max Mara, where dresses are characterized by a clean and linear cut, designed for a woman who is always on the move and needs comfortable clothing. Coats look like cardigans, skirts become longer and trousers become shorter, everything further enhanced by plain colours such as sable beige, brown and grey, contrasting with more vivid shades, such as coral red, electric blue and emerald green.
Handbags, mainly represented by clutches and small hobos with handles, are made from glossy leather in the same colour as the dress but, unlike other collections, Max Mara's is also accompanied by a second wide clutch, acting as a document holder (still made of glossy leather, like the classic bag), which the woman clasps in her hand and shows with pride.
These are just four of the collections that caught our eye at the latest Milan Fashion Week. In our next article we'll look in detail at more of our Italian designers, so come back soon to read about Donatella Versace, Emporio Armani, Dolce & Gabbana and several more fabulous collections for Spring-Summer 2014.