Milan fashion week Spring-Summer 2014 – Part 2
In our last article we introduced the latest Milan Fashion Week for spring-summer 2014 and saw what Gucci, MaxMara, Alessandro Dell'Acqua and Fendi have in store for us next season. Now we continue with several more fabulous collections from our favourite Italian designers: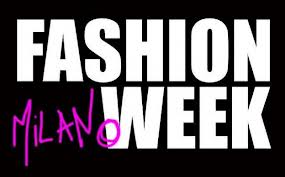 Donatella Versace proposes her new Spring-Summer 2014 collection completely inspired by a street look of girls wearing vintage dresses and cheap chains, but she transforms even the poorest and simplest style into a masterpiece of fine luxury. So, jeans are decorated with sheer floral embroideries, T-shirts are have wide mesh sleeves, dresses are enriched by chains and patterns of writing are tattooed on silk.
Absolutely gorgeous is the new "Palace" bag in pastel shades, or in classic black, accompanying Versace's creations, as well as refined clutches or small bags to clasp in the hand and made from exotic leathers such as crocodile.
Beautiful and discreet is the woman described by King Giorgio in his Emporio Armani collection, wearing seamless dresses in light pastel shades, such as pearl grey, pink and light blue, sometimes enriched by floral patterns or shimmering decorations used on cotton. Trousers are above the ankle while micro skirts are worn over leggings that cover the legs like a tattoo.
Very fashionable for Spring – Summer 2014 is, according to Mr. Armani, the "men's suit" made of jacket and trousers in light colours and designed with an asymmetrical cut that better suits the perfect feminine silhouette.
Clutches and bags accompanying Emporio Armani's creations are held by the handle and are mainly made from embossed leather creating an exotic effect.
The woman imagined by Gaia Trussardi for the next summer season is concrete and determined, living her everyday life with pride and self-confidence.
Suits are composed of structured jackets and high waisted pants with exaggerated creases. Shirts are long and fluid while an important role is played by the bustier that is always well visible.
An element recurring throughout the collection is python, not only as leather, suede or laminated on oversize bombers or salopettes, but also as a print on long organza skirts, for a really gorgeous and sensual exotic effect. A touch of uncontested style is given by the light organza scarf to wear around the neck tied by a Trussardi logo ring.
The handbag as an accessory is warmly present in all the Trussardi collection, represented by the classic tote to wear on the shoulder, even made in black or white crocodile.
Gianfranco Ferré's collection, by the fashion designers Federico Piaggi and Stefano Citron, is an adaptation of the men's suit for the womanly form, giving a sensual look that loses embroidery and decoration in favour of asymmetrical lines and fluid fabrics. Big belts are used to enhance the waistline, while soft alligator bags with chromatic finishing alternate with small clutches and with rectangular shaped small bags.
Giorgio Armani's Spring-Summer 2014 collection is a play of light and shadow, where sections of sheer fabrics are juxtaposed in order to create a fluidity of shape and movement on the feminine form.
So, very long light jackets, in a re-visitation of the classic suit, are worn over wide Bermudas or over knee-length skirts.
The evening look, on the other hand, is focused on the pure concept of femininity and the classic day look is replaced by statement jackets made of organza and enriched by embroideries and shimmering crystals.
Among the most recurrent colours used by the "King" in this new collection, a primary role is taken by light shades such as pink and violet, but also by the new "Majorelle blue" a strong and brilliant tone of blue, that will certainly give the woman of the next summer season a more ethereal and dreaming aspect, even in her everyday routine.
Classic small bags and clutches in the same colour (and sometimes even in the same fabric) as the dress, accompany the whole collection and they are clasped in the hand or held by the handle or by the short chain strap.
For his new 2014 Spring-Summer collection, Roberto Cavalli focuses on the luxury of embroidery, cut and construction, everything further enriched by ethnic designs in neutral shades, such as white, pastel pink, mint green, light blue and grey, next to classic black and white.
Silk jackets are decorated while tie-die dresses are inspired by the style of the 20's.
Slit skirts and deep necklines are present in the collection but they are not as daring as in the past.  The sensual aspect of the collection is assured by the sheer sections on dresses.
Iconic It bags Hera and Dea accompany some creations of the collection while clutches are strictly clasped in the hand and are almost all rigid and with chain straps.
Dolce & Gabbana, through their 2014 Spring Summer fashion collection describe the tastes and traditions of all Italy, not only those of Sicily, in all their different declinations. So dresses have a linear, classic shape but printed fabrics reproduce episodes of traditional, rural feasts, flowering fruit trees, temples, old coins; a prestigious homage to Italy and to Italian traditions. The main aim of this collection, as explained by the two designers, is to give joy and good humour to the human race in this really different period caused by the economic recession.
The handbag is, here too, an important accessory to complete the woman's look. The maxi tote in genuine leather is held in the hand by its short handle, while small bags, whether made from soft leather or in crochet workmanship, are clasped in the hand, even if they have a strap.
Now we have to abandon Milano and the Italian fashion parade for the next Spring-Summer 2014 and to move to Paris where new surprises in the matter of trends and style are just waiting for you!
Don't miss our next article!