MIPEL SHOW: THE VERY LATEST IN LEATHER TRENDS AND FASHION STYLE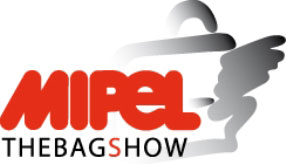 A few weeks ago, from Wednesday 4th to Saturday 7th March, Milan trade center hosted MIPEL, the international market of leather products and accessories, which, for more than 40 years, has been the opportunity for many Italian and international leather companies to exhibit their leather creations and for many buyers to discover the top Made in Italy leather products. This leather exhibition attracted a good number of visitors, despite the economic crisis, also thanks to the new structure which allowed the buyers to visit each stand in a very easy and comfortable way, as if they were walking along one of the most famous shopping streets.  The atmosphere was relaxing and critics have been extremely positive. Exhibitors proposed very innovative high quality leather products, dynamic both in style and in workmanship, thanks to the perfect mix of the old traditional craftsmanship and the newest efficient treatments of the leather in order to make it more durable over the years.
This 95th edition of Mipel Show, was attended by about 15.000 people of which about half were Italians. The presence of foreign buyers at Mipel was certainly impacted by the economic recession but, if this edition saw a lower number of leather customers coming from Russia and the USA, the number of Japanese visitors notably increased. This news was obviously celebrated with particular enthusiasm by all the organizers and exhibitors of Mipel Show, because, if the Japanese are interested in Italian products, we could have great opportunities of expanding our leather trade in the East with positive results for our economy and for the prestige of the genuine Made in Italy leather products.
Mipel offered its visitors very fashionable gorgeous leather items in which the fusion of tradition, professionalism and business capacity was much in evidence.
But what are the latest fashions proposed at Mipel fair this year as regards colors, leathers and styles for next autumn-winter 2009/2010?
Next winter will be characterized by the presence of elaborately worked leathers, with particular interlacements and scratched effects. Reptile skin will be worked and treated with contrasting colors and graphic effects. Leathers will be softer to excite the touch, while smooth calf leather will be brushed to add texture.
The key word of next winter season, however, will be "imperfection". That means that defects on the manufacture will be enhanced by partial finishing and irregular grindings.
As for the fashionable colors of next winter, we have to emphasize the importance given to INTENSE RED, as a symbol of sensuality and eroticism. Next to red, we will find special colors, such as ECLIPSE BLUE, or MOON WHITE, LILAC ASH and DEEP PURPLE.
BROWN too will be another very trendy color, perfect in all its varieties: from fondant chocolate brown to toffee brown, from nut to mahogany.
Stylish too are ACID GREEN, FUCHSIA and PURPLE, three strong colors, that are perfect to give the next cold season a touch of positivity and joy.
What are the fashion styles of next winter for handbags and leather accessories, according to what was presented at Mipel show?
Next winter, bags will be long and narrow, in order to keep everything a woman needs through the day in absolute order and easily findable: a sort of long clutch to clasp in the hand or to tuck under the arm. Very fashionable too is the classic trunk bag with zippers and practical pockets.
Shopping bags will be made in many different sizes and models, from the simplest ones to the most elaborate, created by the fusion of different styles. However, they won't ever be too wide, because of the costs which would be too high. Handbags will be decorated with many gorgeous accessories made of wood, pottery and hide, such as buttons, pendants, crests, designs and so on. A must in the matter of hardware is the metallic buckle, which can be made either of burnished silver or golden brass or, simply covered with leather.
Small leather accessories such as purses and wallets will be very elaborate and they will often replace the classic small  bag.
The belt will be enjoying a brilliant new era next year; it will be used not only to enhance the woman's waist line, but also to literally dress her up with its wonderful decorated buckles.
For the man, on the other hand, the new fashion trends for autumn-winter 2009/2010 propose a soft leather medium-sized  or wide bag, with a comfortable strap and many internal pockets where he can keep his MP3, his cell-phone or his blackberry, made in warm brown or rose dust colors.
At Mipel show, there were also some leather companies and fashion designers who gave some previews of the fashion styles for next spring-summer 2010, very gorgeous leather items and accessories which will be presented in more detail next September, again in Milan, in the second annual edition of Mipel Show.
The most fashionable handbag style of next spring-summer 2010 will be the pochette, even though wide tote bags too continue their success but clasped easily in the hand, as if they were classic clutches. Colors will be faded, very subtle shades mixing together the typical tones of India, South America and Europe.
The key word of next summer's collection will be "unedited", the creation of something new, alternative and original which perfectly mixes matt and gloss, lightness and weight, softness and rigidity. Colors too will be the result of many different experimentations: liquid brown, military green and blue, acid white and many shining reflections. Men's bags will be very wide, almost gigantic.
All these previews and many other new features of the fashion leather trends of next spring-summer 2010 will be presented at the 96th edition of Mipel Show, located as always in Milan next September, from the 16th to the 19th. So, if you want to be always brought up to date on the latest fashionable leather bags and luxury accessories, don't miss our next articles!!!!