New items from our men's python shoes collection
Dear Customers, we are pleased to inform you that new items belonging to our men's python shoes collection will be available soon.
As you probably remember, we decided to create this collection especially for men who are looking for a fashionable but classic design for their shoes, a design that would be really impressive and prestigious. Our artisans and designers therefore have created modern adaptations of the most renowned classic models of men's shoes.
It's not easy to find a pair of shoes that is hand-made with passion and absolute care for every single detail, so we decided to give our customers the chance to find it, to have it! We started with the first five items, mixing elegant and casual looks to let you have several choices.
Now several new items are available. We have extended our collection with the arrival of the winter season, so that you will find many new ideas, to step out into the new season with class, elegance and originality. Christmas is coming and that's one of our gifts to you: to give you the chance to buy yourself the most precious and gorgeous present you ever wished for! So what are you waiting for? Go and check out our Gleni Boutique to have your python shoes despatched now, or visit our Craftsman Laboratory and look at all the different possibilities, until you discover your perfect pair of python shoes!
We would like to remind you that all the items, including the coloring of the leather, the manufacture and the finishing are handmade in Italy by our best artisans .
Here are some pictures of our newest models; visit our e-shops for more detailed information.
New models:
SF16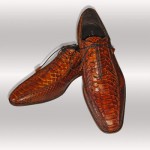 SF 17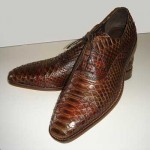 SF 18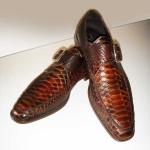 SF19
SF20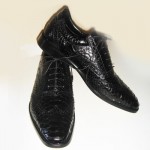 SF21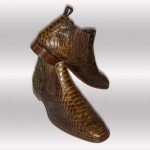 SF22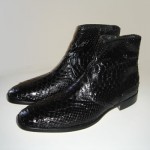 What do you think of our newest models? Please, let us know your thoughts, leave us a comment with your ideas and suggestions: it will help us to understand exactly what you really wish for and need. Our company really cares about your dreams and wishes and we want to make them come true – help us! Looking forward to reading your comments!. Thanks for your help.