New twist lock closures for elegant, long lasting handbags!
Dear Customers,
As you already know, our luxury handbags are mainly characterized by three distinctive elements: quality, elegance and resilience. Almost all our handbags (even the most fashionable and trendy) in fact always retain that harmony of form which is what determines the success and the long life of a model over the years.  A luxury handbag is like a precious jewel that doesn't lose its value over time, not only because it is made of excellent quality gold and enriched by wonderful precious stones, but also because its design is classic, linear, restrained and it won't ever go out of fashion. A luxury handbag too, just like a precious ring, should preserve its value not only in quality but also in style, remaining current and fashionable over the years, as if no time had gone by.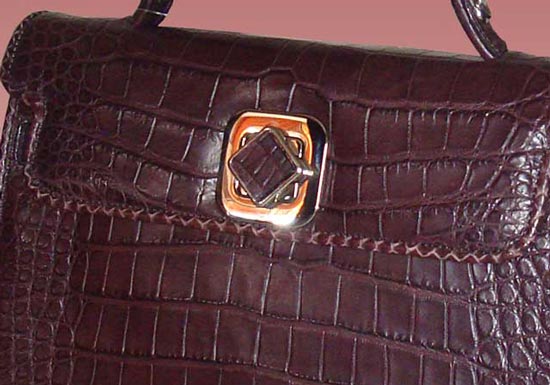 As we've been focusing our complete attention on the important task of turning around our complete production, we have decided to modify the closures of some of the  classic handbags, from our previous collections, giving them a further touch of charm and undisputed refinement.
We have aimed to make these models, which are already restrained and elegant, even more classic and eternal by modifying their closures and using elegant new twist lock closures which, in our opinion, make these handbags absolutely timeless, perfect with every look and suitable both for the young girl and for the elegant woman.
Made of silver or gold brass (according to your personal tastes) these twist lock closures have been conceived and applied by our designers with a twofold task:
to give the handbag itself a timeless beauty and a more gorgeous style;
to make the item itself more secure from pickpockets and thieves.
These twist lock closures are wide and, as they turn, close the bag securely and assure you a perfect look with total peace of mind.
You can choose from these three different styles of twist closures for your bag:
PICTURE 1: the twist lock has a square shape and it is entirely made of silver or gold brass (according to the color of the bag itself and to your personal tastes). Its center is inset with the same leather that the bag is made of, which creates a special contrast between the brass of the outer part of the closure and its leather center. We suggest you choose this style if you use your handbag for special occasions where elegance is a Must and everything must be perfectly combined and harmonious.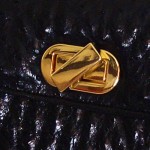 PICTURE 2: Simpler than the hardware represented in picture 1, this twist lock is classically shaped but always refined. It is very easy to open but once the bag is closed, nobody will be able to reach into it without your consent because this turn lock is really solid and heavy, despite its simplicity and ease of handling. This hardware too can be made either in gold or in silver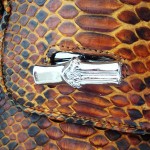 PICTURE 3: For those who want something different from the elegant twist lock proposed in picture 1 and the classic one proposed in picture 2, we have decided on a third style of twist lock closure, still using the same opening and closing mechanism of pictures 1 and 2, but designed in a very original style. The structure is still classic but the twist closure is lightly decorated with  designs on the brass and adds elegance to the handbag, as well as style and preciousness. At the moment it is available just in silver brass but if you prefer gold, we can certainly order it in gold for you.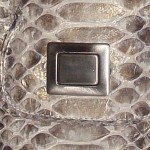 PICTURE 4: this last  lock is probably the simplest one, having a squared shade and a sober style. Made of burnished silver brass, it is similar a snap button, conferring your handbag elegance and ethereal beauty, although in its simplicity.
This hardware can function either as real twist closures to open/close the bag (as in handbag 8004) or as decorative hardware which is just added to embellish the bag, giving it more prestige and elegance, even though they are not functional and the bag is closed with two hidden snap fasteners (as in handbag 8008)
Loyal customers, who have been following us for years, will have certainly realized that some of these models, whose closure has just now been modified, already belong to our existing collections with different hardware. Now the hardware has been changed to the new twist lock closures shown above. These closures are now the definitive ones: the previous version is no longer available and can't be ordered any more!!!
You can see the models of handbags with the new style of closures by visiting  our Gleni Boutique. As you can see, these handbags are still available in our show room for immediate delivery and the hardware here can't be changed. However if, when you visit this page, you should be fall in love with one model in particular but you don't like the color or the style of closure, don't worry; you can always write to us, telling us how you would like your handbag, the color and the kind of closure you prefer. We will be very glad to satisfy your wishes and will send you all the requested information as soon as possible.