New York Fashion Week – All prepared for the Women's Spring/Summer 2013 collections
The fashion industry is all geared up for the beginning of September, an important month for all those interested in new trends, especially with regards to women's fashion.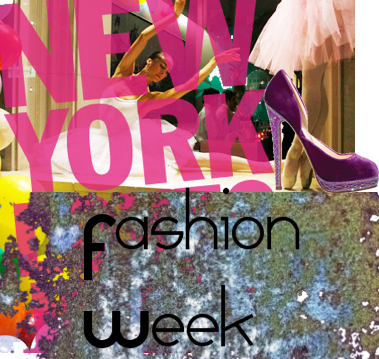 In fact, the long awaited festival dedicated to the new collections for Spring/Summer 2013 already began a few hours ago,
Starting together with Vogue Fashion's Night Out 2012, from September 6th to 13th New York will be shining under the fashion spotlight,  seeing big names such as Diane Von Furstenberg, Donna Karan, Ralph Lauren, Calvin Klein, Michael Kors, without forgetting the new young talents that are tiptoeing into the fashion realm with commitment and dedication.
For the occasion, the Big Apple has organized lots of events that will gather together fashion professionals and others: long months of preparation went into having everything perfect for this one single week, where the many catwalks are the main focus, while the city opens its doors to a great platoon of models, designers, journalists, photographers, buyers, bloggers, not to mention hair-dressers, make-up artists and so on.
So, an eclectic mix is ready to transform the Lincoln Center in Manhattan – the historic location of New York fashion week – into a real temple of national and international fashion.
From New York the whole fashion circus will then move over to Europe, going from London, to Milan and Paris. As many people won't be able to get hold of a ticket or invitation to attend the shows, the city offers the numerous public plenty of events outside the Lincoln Center.
We can name, for example, the Fashion Night Out which is a truly splendid occasion in New York. For just one night the shops and boutiques of the city that never sleeps, celebrate fashion with parties, concerts, performances, together with special edition sales of products and collections.
Among the stars that will be making their debut into the fashion industry, there is great curiosity around Katie Holms who will present her Holmes&Yang line: fashion professionals seem to particularly appreciate the contribution coming from celebrities involved in sectors outside fashion.
About 100,000 fashion professionals are expected for this first important date in the fashion diary, which will be made up of more than 80 shows and presentations  – especially at the Lincoln Center..
The long list of designers taking part in this year's New York Fashion Week is a remarkable sign of the strength and power of the fashion world.
And we just need to hurry and grab those front-row seats to enjoy all those amazing collections, so that we can present it all to you with detailed information in our next articles.