December 15, 2008
If you're new here, you may want to subscribe to my RSS feed. Thanks for visiting! We remind you that Gleni's blog is originally written in English (www.gleni.it/blog/) and that the version you are about to read (if the version you are reading is not english) has been generated by an automatic translator. Luxury Men's…
December 9, 2008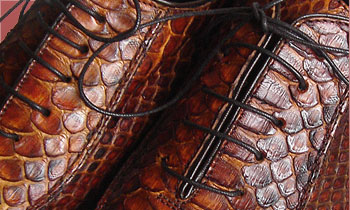 Dear Customers, we are pleased to inform you that new items belonging to our men's python shoes collection will be available soon.
As you probably remember, we decided to create this collection especially for men who are looking for a fashionable but classic design for their shoes, a design that would be really impressive and prestigious. Our artisans and designers therefore have created modern adaptations of the most renowned classic models of men's shoes.
December 7, 2008
Unfortunately I have to announce that we can no longer accept credit cards through 2CO as method of payment for our Gleni Boutique.. You can however still pay for your goods through PayPal.
December 5, 2008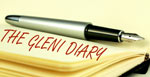 I am happy to announce that we have finished preparing the display of men's shoes in our stores.
It is now many days (even weeks) since we announced the release of the first models from our men's python shoes collection 2008-2009. We spoke of this new line in

SEO Powered by Platinum SEO from Techblissonline