October 27, 2008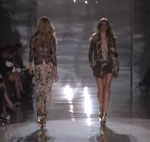 A couple of weeks ago, Milan, always considered one of the most famous fashion capitals of the world, opened its doors to the 2009 spring-summer fashion collections, where many of the top Italian fashion houses presented their finest creations and the latest fashion colors for the coming year.
Many different
October 23, 2008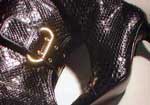 The winter fashion season 2008/2009, is characterized by a return to the dark colors that are typical of winter. The most fashionable colors for the end of this year are gray, brown, white, purple, but also black, which, over the years despite the emergence of new trends, always remains in
October 18, 2008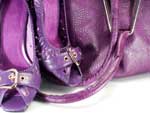 Fashion collections for the autumn-winter 2008 season, are nearly all characterized by a return to dark colors. The most famous Italian fashion houses have presented on the catwalk, clothes made in warm colors such as brown and dark green, which give a sense of warmth to the greyness of the city on rainy autumn afternoons.
October 16, 2008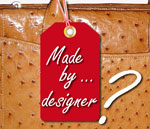 One of the many bugbears besetting the big name designer handbag makers is the proliferation of fakes. No sooner do they launch a new design of handbag, than there is someone, somewhere in the world, hard at work trying to duplicate it exactly and within a few months these

SEO Powered by Platinum SEO from Techblissonline