September 22, 2008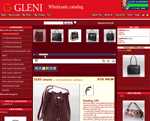 Have you had problems registering for our wholesalers' electronic Catalogue? Here are a few suggestions to make it all more simple!
Frequently, especially over the last few months, we've had e-mails from wholesaler customers, who have had difficulty completing the registration process to access our Gleni electronic …
September 18, 2008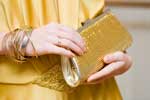 GOLD is the ultimate color of love, passion and elegance. It is a warm color that confers brilliance and harmony on those who wear it, as well as being an emblem of true prestige and beauty. It is no coincidence that many film stars and celebrities wear gold dresses to gala nights, to stand
September 15, 2008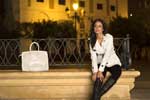 Renting a designer handbag is the latest big thing. Wannabe fashionistas in the States and elsewhere, who crave designer labels but can't afford the prices, can now choose from several big online rental companies that offer you all the delights of a designer bag at a weekly rental price that is a fraction of the price of purchasing it.
September 12, 2008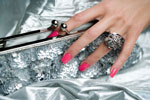 The color silver, in our opinion, can definitely be counted as one of those 'evergreen' colors that are not affected by the passing of the years or the changes and developments in the fashion world. Silver has always held a prime position as one of the colors that is most in demand and appreciated, especially in the leather goods sector.

SEO Powered by Platinum SEO from Techblissonline