Paris fashion week – Styles and trends for fall-winter 2013/14
Now we've reached the last fashion event showing proposals for fall-winter 2013/2014.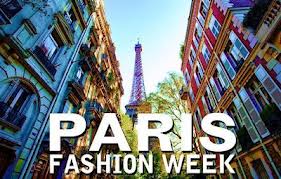 Paris Fashion Week, which opened in Paris on February 26th and closed on March 6th, signalled the last stop of a month entirely dedicated to European Fashion, at which some of the best-known designers took the opportunity of expressing through their tailored creations, their most intimate vision of the next season's woman, a woman who is not afraid to be seen but who, on the contrary, wants to be daring and be at the centre of the world.
All the dresses dedicated to her are real masterpieces of pure tailoring, refined in every smallest detail and enriched by high quality fabrics and accessories, for a look that certainly won't go unnoticed.
Elegance and refinement were the key-words of most of the Paris Fashion Week catwalks, even though, there were also designers who gave a touch of superb talent and originality to their collections, creating fantastically original and unexpected pieces (a Must for glamour).
While some designers based their collections primarily on typical winter colours, such as tobacco, khaki, pearl grey, white, brick red, green and blue, many others focused their attention on more vivid shades, such as red, pink, sky-blue, gold and silver, which will brighten any look, making it fresh and dynamic despite freezing temperatures and  autumn rain.
Then, some designers show a real return to the use of fur as a decorative element or just to add feminine charm.
But, how do French designers (and the many Italian designers who are French by adoption) see the woman of the next fall-winter season?
Let's look at their proposals in more detail!
Christian Dior, thanks to its creative director Raf Simons, proposes a fall-winter 2013/2014-fashion collection emphasising the feminine and ladylike though modern clothes made in the precise style typical of the French maison. Dresses are slimmer to enhance the waistline. Houndstooth is used for all sorts of clothing, from mini-dresses to skirts, from long dresses to bustiers.
For the evening look, particular attention is given to long strapless dresses made of white or black lace or with sheer sections leaving the legs uncovered and giving the woman a touch of uncontested sensuality.
The classic Dior Bag accompanies the Dior woman during the day, mostly in tones of white, powder pink, ice and black, while the evening look demands flat clutches to clasp in the hand.
At Chanel, winter 2013/2014 brings a collection based on dark monochromes, enlivened by touches of pink and sky-blue. The catwalk, presented in the beautiful setting of the Grand Palais, had an enormous globe as a centrepiece marked with all the brand's boutiques around the world, starting from the very first one opened more than 100 years ago by Mademoiselle Coco in Deauville.
The 2013-2014 fall-winter collection presented by Karl Lagerfeld is a mix of classic and modern, where many of the brand's characteristic elements recur, such as the iconic use of  bouclé fabric (the three-dimensional weft of knitted wool), of quilted finishes and of the legendary 2.55 handbags proposed in a mini version and in a multiple variety of pastel shades.
Dresses have an A line and a graphic silhouette. The star of this collection is the mini-skirt setting off the legs.
Chanel uses fur to make sumptuous and elegant multicoloured hats.
Giambattista Valli, the talented Roman designer, who has been based in Paris for years now, creates an urban but sophisticated collection where fur inserts are a recurrent theme. The proposed look is quite casual but also a little retro, with micro crystals applied to coats, suits and sleeveless dresses.
Must colours of the collection are white and black, with touches of red, pink, aqua and antique gold.
The exciting new find of this collection is, however, the "Valli bag", a small shoulder bag with an essential line, which can be carried in the hand, under the arm or over the shoulder.
Riccardo Tisci, for Givenchy, creates a line of dresses where the conflict between masculine and feminine is evident. Men's oversize pullovers are encrusted with rhinestones, while jackets, created with a typically masculine line, are worn over flouncy skirts or decorated silk skirts. Transparent tulle is hand worked and enriched by ruches and lace inserts.
At Hermès, cuts are minimalist and materials are prestigious. Much use is made of leather, chamois, fur, ponyskin, cashmere and sheepskin. Customized trousers are ankle length, while skirts have a flared or tapered line, but are never skin tight or stretchy
Coats are tailored and designed to enhance a woman's curves.
The handbag to use during the daytime is wide and comfortable to hold in the hand with its two handles, while, for a more elegant and sophisticated style, practicality gives way to elegance, with a delicious black clutch.
Fur is also one of the fundamental elements of Jean Paul Gaultier's 2013/2014 fall-winter collection, used widely to make coats and wraps further enriched by fringes.
Louis Vuitton, on the other hand, uses fur not only for coats and jackets but also to add luxury to their new trunk bags with double handles. And the bags themselves are the stars of the whole collection (mainly composed of slip dresses) with plenty of large designs presented, made from precious leathers such as crocodile, python and mink and skilfully finished with details in carved ebony or with a gold chain strap.
Long and precious dresses with embroideries inspired by Chinese porcelain in macramé lace or embroidered velvet are the focal points of the new Fall/Winter 2013-2014 collection proposed by designers Maria Grazia Chiuri and Pier Paolo Piccioli for the Valentino fashion house. Dresses frame the woman's face and draw attention to the neck and shoulders, thanks to long narrow sleeves, austere collars, A line skirts and coats decorated with ermine.
Among the most used colours for this collection, we should mention vermilion red, blue and black, even though glamorous too are printed fabrics reproducing exotic porcelain patterns or embroideries.
Handbags accompanying Valentino's dresses are wide and made of genuine leather in white, red or electric blue tonalities, to go with day wear, while the clutch is a Must  for the evening.
The dress becomes mini at Saint Laurent to set off the feminine form and even the fox fur coat, so beloved by the French designer, is worn over hotpants.
Black, the basic tonality of the Saint Laurent collection for winter 2013/2014, is alternated with more vivid colours, such as pink, sky-blue, gold and silver.
Black too is the rigid structured clutch, strictly to be adopted for any important event, worn with an elegant evening dress.
Discover what are the most fashionable leathers and colours for spring-summer 2014, according to what was proposed at the Linea Pelle fair in our next articles. Don't miss them!