Perfect Valentine's Day Gifts (and one from us to you!)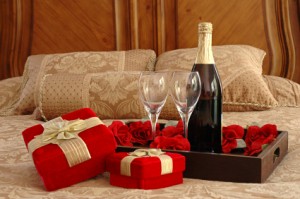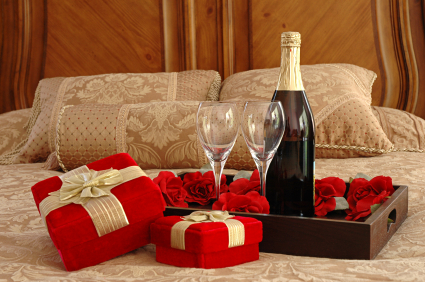 It's not long now till Valentine's Day, the day when lovers all over the world celebrate their love, exchanging gifts and cards as a token of the depth of their feelings. For this special occasion too, we thought we'd put together some tips for those of you who still haven't decided what to give your partner.
We have come up with various ideas to suit your needs, whether you are looking for a simple gift, a romantic gesture or something on a grand scale.
There are many romantic options both for him and for her. Let's have a look at some of them.
The classic candlelit dinner in a private room of an exclusive restaurant, where you can relax over an intimate meal and talk to each other without interruption, is a very romantic idea, especially if the stresses of daily life have been getting on top of you lately and you haven't had much time to really concentrate on each other. It will give you the chance to make up for lost time and spend a memorable evening together. It's advisable to ask how booked up the restaurant is and to check where you will be seated, so as to avoid finding yourself in the middle of a crowded and noisy room with no privacy and no romantic atmosphere.
Another meaningful option is to have a candlelit dinner at home, if you have the space to yourself, with soft music, dimmed lights and candles glowing, flowers on the table and incense burning. To really make an impression you could think up a special menu (dishes from around the world or something that you don't usually cook, but only if you are confident of it being successful without stressing you out too much!). If cooking isn't your strong point, you could even order in a ready prepared meal from a good catering company and concentrate your skills on creating a romantic atmosphere at home, so you can enjoy the meal and romance without getting all hot and bothered in the kitchen. These are excellent alternatives if you can't find a good restaurant available (this is Valentine's Day after all. Don't settle for less than the best!)
Jewelry, an accessory, clothing, perfume, flowers or even a good box of chocolates are all ideas for those who haven't been together long and don't yet know each others tastes very well. They are romantic gestures that show your loved one that you care, without the danger of buying something completely inappropriate for him or her.
If you want to take your partner's breath away and know their tastes well you can be much more adventurous! A weekend away in a place you've both talked about or have both been wanting to visit is bound to thrill and impress. If you don't know where to go, we advise on staying with the theme of love and choosing a classic romantic destination: Paris, Venice, a luxury spa or a romantic getaway in a mountain cottage or by a lake. The lakes of Northern Italy are stunning or perhaps Lake Wanaga in New Zealand, which was named one of the top ten most romantic places in the world last year by US Life magazine.
If you don't have time for a romantic getaway, perhaps your partner would love the surprise of being given a puppy? If you are considering this make sure that you know that he or she really does want one and will have time and space for it, and also check that you know which sort of dog he or she prefers. Perhaps the most romantic option, once you have researched what puppies are available, would be to gift-wrap a special dog lead and then to go and choose the puppy together to make a really memorable Valentine's Day.
Our Valentine's Day gift to you

Perhaps none of these ideas are quite right for your Valentine and you'd rather choose a precious and prestigious gift for him or her. On such a special occasion we wouldn't think of abandoning you without any help, so we have decided to make you a special offer especially for Valentine's Day.

If you visit our www.gleniboutique.com and go through to the checkout with any of our products you will be able to claim a  10% discount. All you have to do is enter this password "Sanvalentino" in the box marked "Discount Coupon" (in your shopping cart at the bottom of the page). You need to hurry though, as this coupon will only be valid from the 4  to the 9 February, so make the most of this opportunity!! (You will need to register in order to use the coupon.)