Pink exotic leather bags: femmininity & elegance for a luxury style
PINK exotic leather HANDBAGS FOR FEMININITY AND ELEGANCE WITH LUXURY STYLE
Pink as we all know, is a defining color that is a constant ribbon of femininity running through the life of a woman. It is present in her childhood, in her adolescence, in her adult life and it is the backdrop to some of the most important moments of her life.

Pink is the definitive female color, the first shade chosen by parents to dress their daughters in as soon as they are born or when they are still very small and, very often, their bedroom, their bed and everything around them is decorated in shades of pink.
We have all grown up with the idea of this color as a typical female shade, the expression of our femininity, the color which undoubtedly distinguishes us from the masculine world and sets off our natural beauty and elegance.
Now, that we are adult, we no longer dress up in those wonderful pink princess dresses covered with sequins and lace, as we used to in our childhood, but we are still very fond of pink. Very often we try to integrate our look, both casual or elegant, with something pink, not just because it reminds us of those carefree days playing princesses or fairies with our little friends, but also because it adds light and harmony to our style. Yes, pink can be very subtle but at the same time it is vivid and fresh, and can confer an undisputed touch of energy and dynamism to our look, creating a positive happy mood.
This gorgeous and harmonious color is essential in the wardrobe of a luxury woman like you this year, above all because it will be the fashion color of next season, along with red, and has been much used by the top Italian and European designers to brighten the grey days of the coming fall-winter season.
Gleni always keeps a close eye on the new fashion trends in complementary accessories, such as handbags, belts and wallets entirely made of genuine exotic leather. We have worked very hard in the last few months to create new shades of pink to go with our superb exotic skins, like genuine python and ostrich, for an exceptional final result.
The aim of this project, is so that we can offer customers a shade of pink which is as close as possible to the one proposed by designers for next season, while as always setting off the leather which is being used to its best advantage, enhancing its many qualities of resilience, softness and undisputed prestige.
Here below, we'd like to show you our new shades of pink created for our ostrich leather and our genuine python skin. We hope that you like them and that, among them, you will find your favorite shade of pink, one which perfectly fits with your look and that, above all, immediately captures your heart.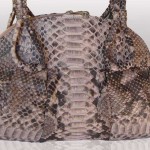 Light pink: this color, as you can see from the picture on your left, is a very subtle shade of pink, a mix of pink and light beige, applied to our python skin with excellent results. This color is not absorbed by the leather in a uniform way but some parts are pinker than others because of the structure of the python skin itself. The leather is not smooth but it is characterized by scales which are bigger in some sections and smaller in others forming the typical natural python design on the skin itself. That means that the leather absorbs the color unevenly, creating an attractive shaded effect, enhanced by the juxtaposition of the scales. This color, born from the fusion between light beige and natural pink, is extremely elegant, perfect for every occasion, both with a casual look and worn with a long black evening black dress. It is totally restrained and refined. If you love a classic and prestigious look but want a change from your usual brown or black handbags, we suggest you try this subtle new shade: perfect luminosity for a really refined accessory which will last a life time.
Alfa Antique Pink is the fresh new shade this year, created especially for this explosive summer but perfect also for next winter, given that, as we mentioned above, pink will be one of the most trendy colors of next season. This shade is stronger and more vivid than our light pink but elegance is guaranteed. The natural design of the python is enhanced by the various shades of this pink which in some areas tend toward fuchsia, while in others retain their light shades. Dark grey is just used to outline the python design, creating a sensual contrast with strong pink. Wearing a handbag in this color, you are sure to be noticed and admired, because the vivid pink and fuchsia shades will enhance your look and your figure, ensuring that you look charming and seductive, but, above all, incredibly fashionable!!!!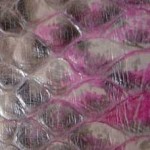 Metal Pink is this summer's second new entry in pink shades but, unlike the two colors above, Metal Pink is not composed of just one color. It has a shiny silver base, splashed by touches of bright pink tending to fuchsia for a really stunning final effect. The leather is shiny and it gives luminosity to every look, especially if you like wearing dark colored dresses. Metal pink, because of its shiny silver base, is particularly appropriate for making small pochettes and clutches for special occasions or for an important event where elegance is a Must and you want to be seen in all your shimmering beauty and sensuality. However, if you are a woman who wants to be noticed and complimented on your look, you can choose this Metal pink for your tote or for your office bag too, so that you can go to work every day feeling positive and cheerful……..provoking the envy of your colleagues!!!!
What if you don't like color gradations and would you prefer a homogenous pink color which gives you a modern look without losing out on any of the refinement and elegance guaranteed by a product of undisputed high quality? Don't worry, Gleni has thought of you too, creating a gorgeous shade of strong pink also for its genuine ostrich leather handbags and accessories.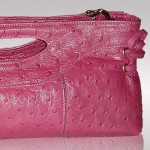 Mordoré Pink is probably one of the most beautiful colors for our ostrich leather. It is a vivid pink, not as light as the normal pink shade but neither as strong as our fuchsia. It is a special pink with pearl reflections which make every accessory created in this color a genuine masterpiece of Italian craftsmanship. The natural beauty of Mordoré Pink is certainly enhanced by the luxury ostrich leather used to produce our products, with its characteristic polka dot follicles (from the birds' plumage) whose presence demonstrates the high quality of the leather itself. The more follicles present on the leather, the better quality the ostrich skin. The follicles absorb the color to a slightly darker shade, creating a special chiaro/scuro effect which adds value both to the leather and to the shade itself.
Entering our Gleni Boutique at www.gleniboutique you can see two very elegant clutches made of genuine ostrich leather in this Mordoré Pink. Have a closer look and note the refined beauty of this color, a perfect combination of sensuality and prestige, the perfect choice both for sensual summer nights and for exclusive winter parties.
If you would like to receive more detailed news about the above colors or about the new fashion shades that Gleni is preparing for the coming winter season, don't hesitate to contact us at cristina@gleni.it or, over the phone at the following number: +39 0735 657565.