Pitti Uomo – 83rd edition
…Opening up new markets and preserving Italian Craftsmanship…
Made in Italy is seeking out new markets with the intention of winning millions of consumers: this good news comes from Pitti Uomo, which opened its "dances of style and contemporary elegance" from January 8th to January 11th filling the Fortezza Da Basso with buyers, industry insiders and fashion journalists from all over the world, who have now been termed Pitti People.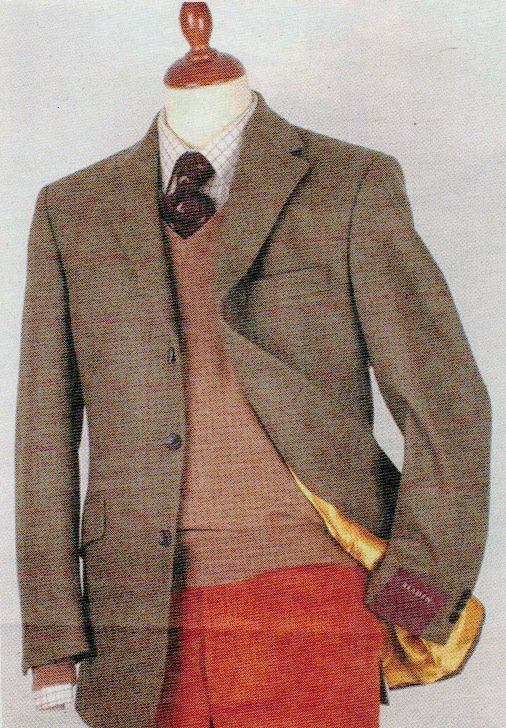 The 83rd edition of Pitti Uomo opened with this optimistic news, without trying to hide the many difficulties of this period, but rather underlining them, especially those concerning the internal market and the slowdown in production.
Many ideas and plans were put forward, such as working on the iconic pieces of the men's' wardrobe but reinterpreted with Italian style: from the parka in cashmere to the checked jacket made from prestigious wools.
The new man, who gradually emerged at the Fortezza da Basso salon in Florence, loves vests, hats, fur details and angora sweaters. He enjoys colour, quality and above all the comfort of garments made from ultra-light wools and materials; never mind whether they are jackets, parkas, Lodens or duffle coats. If he chooses the trench, it should be classic but vintage at the same time, such as those proposed in the new Allegri collection.
So, the new man is a gentleman appreciating genuine Italian handcrafted clothes with a British flavour, showing the typical details and fabrics from the English tradition, modernized by technology but always retro.
In fact, the British Country Style, the rediscovery of a taste for noble fabrics, designs and classic English details, associated with Italian savoir-faire making garments lighter and more modern, is one of the main themes adopted by the most important brands of men's fashion attending the show.
But, in contrast with the classic handcrafted suit, there is also minimalist Japanese style, focusing on craftsmanship and on colour: a dynamic and winning alliance in the new collections of man bags and accessories. The essential design of the Japanese aesthetic meets the tactile charm of leather and is applied to rigorously hand made pieces: brief-cases, wallets and i-Pad cases created with simple and rational lines and with high quality leathers, carefully selected with eco-friendly touches.
Basic and versatile models in geometrical shapes are interpreted in two-tone colours: from the backpack in water repellent leather and cotton, to the classic men's clutch or tote bag. Classic tones sit next to bright acid colours. The backpack then, represents the more contemporary volume, the most current shape for the avant-garde man.
Yet, the new formal British style, emphasises quality as its identifying characteristic: clothes and accessories are made to last. Here, every jacket tells a story, maybe a special adventure in  the English countryside, rediscovering warm tones and original fabrics: the main protagonists are Scottish tartan, tweed, suede, Prince of Wales or herringbone on materials enhancing colour and softness, such as cashmere.
There is a lot of energy and expressiveness: Lardini proposes a very colourful and intriguing collection designed by Gabriele Pasini, that reveals short coats with aged revers on three-pieces suits in precious English fabric; luxury is in the DNA of this new man, who chooses to wear very light jackets made of flannel or cashmere wool, such as those conceived by Brunello Cucinelli, who brought to Pitti a winter collection focused on lightness, combining cashmere and nylon for city or mountain body warmers and blue, brush green, Bordeaux and brown jackets because "men want to dress well, but with young shapes".
A hymn to lightness too are the clothes proposed by Tombolini in pure wools and silks, offering warmth without oppressiveness. The company launches the "Gravità Zero" line with almost weightless jackets that caress the body without burdening it.
Another big theme of this 83rd edition of Pitti Uomo: in this spirit, the Parka is proposed with a detachable feather lining, to cope better with freezing cold temperatures; the field jacket has sections in sheepskin and details in leather; the padded jacket is hi-tech with thermal insulation.
A sporting gentleman too for Woolrich, where we can easily glimpse ancient roots and recognizable clothes in a collection that comes from the collaboration of many Italian fabric producers, producing an international product with Made in Italy integral to it.
Extravagant but very refined are the new icons of male chic, poised spellbound in front of installations of books on the square and inside the Central Pavilion: a passion for reading is fashionable, but, here, books are worn and dresses are read. A clear message that reading moves ideas and ideas move fashion.
The Florentine fashion fair was confirmed in the strength of its ideas and research, of the proposals of new talent and of its interest in modern creativity, validating the ideas of the President of Pitti Immagine, Gaetano Marzotto, in promoting Florence as an international city of fashion.
Exports are to drive the men's fashion sector, powered by the ambitions of rich and powerful men from newly wealthy countries such as Russia, UAE, China, America and Japan, returning in this period to the forefront of fashion.
The special surprise of this edition of Pitti Uomo was the presence of Ermanno Scervino, a great source of pride for Made in Italy: a hymn to sophisticated and contemporary luxury and to a new and magnificent simplicity that is, above all, excellence of the product.
Scervino has paraded in Florence, his birth town, for the first time, honoured as guest-star of this 83rd edition of Pitti Immagine Uomo, also proposing to his customers the women's pre-collection for winter 2013-2014.
This is why he paid tribute to his home town, embroidering the lily, symbol of Florence, on to sweaters, evening dresses and padded evening jackets.
The new collections take inspiration from a couture sportswear look, refined and precious in the processing and mixing of a wide range of materials such as neoprene, leather, python and also hi-tech fabrics, as well as chiffon, organza and lace for feminine pieces.
For him, we found tight outfits, short jackets and slim trousers, recalling a 1960s feel that appreciates a tie, possibly worn under a V neck sweater.
Materials are interwoven with one another creating a subtle confusion: shiny or lacquered fabrics, chamois with flannels, black leather that looks like fabric and is used for coats and trousers teamed with a shiny blazer. Total black velvet for more elegant suits.
A duvet coat is Ermanno Scervino's favourite piece, everlasting as it can be worn either in the snow or for an evening to the theatre: in fact the designer also turned it into the icon-piece of the women's pre-collection that he presented together with the men's one.
Highlighting a powerful return for Made in Italy, the doors closed on 83rd edition of Pitti Immagine Uomo revealing the main characteristics of the new consumer that the fashion industry has to win over, one who constantly looks for elegance and newness, even though the general market appreciates the well-deserved value of those timeless pieces that will always be able to renew themselves.