Pitti W Woman: the new women's styles for the 2009/2010 autumn-winter season
The new women's styles for the 2009/2010 autumn-winter season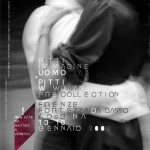 Along with Pitti Uomo, another important fashion event, now in its third year, has animated the entire fashion world: Pitti W Woman, the female answer to Pitti Uomo , presented a preview of the new women's 2009/2010 autumn-winter fashion collections which will be then presented in more detail at the Milano and Paris shows in a few months' time. Pitti W Woman has developed between Via Valfonda and Villa Vittoria, still in Florence, even though the most acclaimed guest of this prestigious event, Mr. Giambattista Valli had the honor of presenting his collection at the Palazzo Vecchio, an important historic palace full of Renaissance masterpieces, and the seat of political power in sixteenth century.
About 70 different brands presented their proposals for the preview of the new 2009/2010 autumn-winter women's collections, giving us the first word on the new styles and fashion colors of 2010.
Most of them focus their creations on classic colors such as white (which, despite the new fashion trends, continues imposing its ethereal and perennial beauty), black (always elegant and symbol of refinement, above all if combined with luminous fabrics such as silk or satin) red (probably the most used color in this preview of fashion collections) and grey
Koralline aims its creations at a very young dynamic woman, who lays claim to her own femininity. White is the predominant color of the collection and the proposed look is gorgeous and totally sexy. White trousers are worn with fantasy colored shirts, to give the woman a sense of freshness, suited to her age. Her look is an expression of her personality and joie de vivre.
Etichettarosa chooses very refined leathers such as genuine python, ostrich and croc for its products, paying attention to the quality and the high level of its manufactured items. Its creations are restrained but very elegant and refined. Through the choice of very high quality leathers and accessories it perfectly combines elegance, purity of line and practicality. The most used tonalities are brown, light brown and dark purple, considered by this brand to be the perfect shades for a very luxury product.
Kartell and Normaluisa have taken advantage of Pitti W Woman to present their new ideas in the matter of shoes: colorful, vivid ballerina shoes, considered a Must Have for all fashion loving girls. They are very pretty using the contrast between matt and shiny color effects to create their effect. The beauty of this pair of shoes is purely focused on the color, which can be light and classic or strong and unusual. The most quoted ones are: neutral beige, electric blue, white, red, green and ….of course, purple!
Much applauded and admired for his classic originality, Giambattista Valli, has been the star of this event. Having developed as a designer in France, he has chosen Florence and, in particular this important fashion event, Pitti W Woman, to mark his return to his native Italy, proposing an image of a woman who is absolutely chic and gorgeous in every gesture, whether dressed in serious, high-necked clothes or in sensual low-necked evening dresses which manage to enhance her femininity without stepping over the line into vulgarity. Through his collection, we can promote the return of the classic longuette, an elegant narrow knee-length skirt, which lengthens the silhouette of the woman so she appears taller and more charming. Shoes are classic and high-heeled because femininity and sex appeal is a Must for Valli, while accessories are also very elegant but restrained. Clutches in black or white complete the woman's look but they are simple, without any particular decoration. Colors are above all focused on white and black, but evening dresses are also wine red or purple, as are tights and accessories. The woman, as she is seen by Valli, is the symbol of refinement and simplicity, a woman that might seem fragile and mysterious but who, on the contrary, has a strong personality and a personal sense of style.
Through this article, we have just given you a short explanation about the new fashion trends proposed by stylists for the next autumn-winter 2009/2010.
We are already focusing our attention to the newest collections which will be presented by the most famous Italian brands at the Milan Fashion Show, in a few days time.
So, don't miss our next article if you want to be constantly brought up to date on each fashion event and follow the latest trends and fashions!