Red bags: the best expression of a fashionable Christmas
Christmas is one of the most meaningful periods of the year. Everybody is spell-bound by this religious and traditional festival, forgetting their daily problems, and focusing their attention on gifts, the decoration of the Christmas tree and on spending more time with family and friends.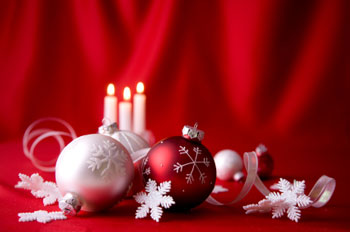 Christmas time brings back happy memories of the past, the joyful days of our childhood, how impatiently we waited to open our gifts, after having admired them under the Christmas tree for a long time, and the excitement we felt wearing the new dresses bought by our parents especially for this annual holiday. And our dresses were almost always red because, according to tradition (at least here in Italy) red is a symbol of luck and prosperity.
Now most of us are grown up, but this magic atmosphere of Christmas time is still alive inside our hearts. Every time we receive a gift from our partner or from our parents we always feel the same joyful emotion when we open it and discover its contents and every year we always buy something new in red, just for this special time, as a symbol of luck.
This year why not combine this tradition with fashion? Why don't you buy a red handbag for Christmas time, and so enjoy the wonderful sensation of having an exclusive exotic leather bag, that is both comfortable and very fashionable, which combines Christmas traditions of luck and abundance with good looks and elegance?!
A red handbag is always youthful, elegant and extremely trendy, going perfectly with every style and tonality. You can wear it at your Christmas dinner, when you meet all your family and friends to spend some pleasant hours together or at the end of the year, when you go clubbing, partying or to a smart New Year's Eve do, seeing in 2009 sheathed in a glamorous black silk evening dress.
Many new styles have been proposed this year by the most important fashion houses all over the world and most of them, such as clutches and tote bags will be trendy next year too. So when you buy your red handbag according to your personal tastes and necessities, you can be sure of purchasing a product that you will be able to wear, not just on this one special occasion, but in the future too, going with most looks and suitable for any occasion. You won't be buying a red bag just for Christmas, but will be adding a high quality luxury product to your handbag collection, which will last for many years always at your side, ready to assure you of the best elegance and comfort. Red will also be the hot fashion color of 2009, according to many French and British fashion houses, several of which at Paris and London fashion weeks, based their entire collections around the color red.
A red handbag can be used in the winter season, because, as we said above, red is the traditional Christmas color, but this color is also perfect in summer because it is strong, dynamic, fresh and it enhances your summer look, making you appear trendy but always attractive and sophisticated.
If you go further and combine the color red with the preciousness of genuine exotic leathers such as python, ostrich, crocodile and cocco Ligator, your handbag will be a real work of art. Exotic leathers, in fact, enhance the vividness of red even more, adding brilliance and prestige to your handbag. As all these leathers are completely hand worked and hand dyed by experienced Italian craftsmen, the red color is perfectly absorbed into the skin and your handbag will appear really gorgeous and luxurious.

A genuine python bag in red is extremely elegant and refined. The red is here quite subtly shaded in the matt version because the natural design of the python is emphasized here, while it is stronger and more original in the shiny variant, because the glossy coating applied to the leather makes the color itself more decided and a little darker than in the matt version. In both variants however, red python skin is absolutely gorgeous and its scales further enhance this effect, accentuating the contrast between the red of the skin and the dark of the natural python design.

On the other hand, a red color applied to genuine ostrich skin, looks homogeneous and linear, strong but extremely chic, and its vividness is enhanced by the multitude of small follicles, typical of genuine ostrich leather, whose presence demonstrates the high quality of the leather. These follicles are colored too but they are a little darker than the tone of the remaining leather, creating in this way an extraordinary contrast of chiaroscuro which is extremely attractive. Ostrich leather is very supple and smooth to the touch so it is just as perfect for making a large bag with a soft shape, as for the production of a gorgeous clutch to wear for a special day, such as Christmas Day or New Year's Day!
A red genuine crocodile bag is the ultimate in style and prestige, a very meaningful gift if you should receive it from a very special person. As you know, crocodile leather is very prestigious and extremely elegant. The best Italian fashion houses propose crocodile as the fashion leather of 2009 because it is the most suited to really enhancing a woman's femininity and charm. This leather speaks for her and for her style, as a woman wearing a genuine crocodile bag, is undoubtedly a person who takes care of her look, a woman who has taken her rightful place in modern society and wishes to appear soignée, gorgeous and sensual. Having a red crocodile bag signifies that you love yourself and you want to express yourself to everybody around you, that you value your figure and accessories, choosing only the best. Crocodile skin is also incredibly soft to the touch, giving your hands a wonderful feeling of wellbeing. Its scales are usually larger in the central section of the bag while they become smaller at the sides, creating a particular contrast of shapes which further enhance the excellent quality of the leather itself. Red then, confers on crocodile skin brightness and absolute elegance, making you look like a shining star of fashion.

If would love to own a genuine crocodile bag but you can't afford the price, don't despair…. rather focus your complete attention on our red cocco Ligator handbags, full of dynamic elegance and charm at a very reasonable price. cocco Ligator, as you probably already know, is our patented leather that looks like genuine crocodile skin from an exterior point of view, even though it isn't as soft as genuine crocodile leather. However, as handbags they are very successful, our cocco-ligator bags, just like all the other products from our collections, being perfectly well-finished in every detail and the leather being hand dyed with care and absolute devotion. This leather, being very similar to genuine crocodile, has the same larger patterns alternating with smaller ones so, just imagine having your red handbag made in this way: your bag will get so many admiring glances and people will be thinking how well-off you must be, as they will be convinced that you wearing a genuine crocodile luxury bag! We have been producing cocco Ligator for years and we can assure you that often even experienced workers from the leather sector aren't able to spot the difference between this cocco Ligator leather and genuine crocodile.
However, if you are a lady who prefers a classic style and you don't like bright red, you can always choose the Bordeaux variant for our cocco Ligator bags. It is certainly a less showy color than bright red but it always retains its same natural elegance and refinement. Bordeaux is restrained and soft but it is equally attractive and chic and on cocco Ligator leather it makes the bag really gorgeous and luxurious.
Below you can find some of our red luxury handbags currently available in our show room for an immediate delivery. Take a look at them, paying attention to each particular and if you like them and you would like to receive more detailed information before going on with your purchase, don't hesitate to contact us via e-mail or over the phone. We will be very glad to provide you with all the information you need, guiding you towards a secure and convenient purchase which will last you forever.
*****************************************

Elegant ostrich handbags 3752
Very elegant and refined handbag having a half-moon shape and a wide internal partition. Its middle length shoulder-belt makes this item really practical to wear also when you go shopping with your friends.

Fashion ostrich leather handbags 3797
Very refined and stylish handbag, having a modern and dynamic line. Its wide inside is perfect to preserve all your personal things with absolute order and its two long double handles make this bag very comfortable to wear also during your shopping time. Its upper side is round and it seems like …

Elegant and practical python handbag 3613
Red is here to stay and this elegant python handbag in a classic boxy design is a classic with an air of modernity. It will add a dash of energy and style to a formal business suit and still look good with jeans on the weekend. With versatile long handles and a double zip closure this stunning ba…

GENUINE OSTRICH HANDBAG 3575
This refined purse is the perfect accessory to wear in occasion of an important wedding or a special ceremony where elegance and prestige are a MUST. Its style is classical and its leather is the top of quality and luxury. It can be certainly considered an evergreen bag, which never goes out of f…
Luxury handbag 3807
When you want a handbag that is at once ladylike, youthful and striking, you can't do better than this hot red Ligator croc bag. The distinctive croc leather and exquisitely crafted design mean you can carry it with confidence on the smartest occasions, full of exuberant energy and witty repartee.
Luxury python purse 3815
Sling this petite python bag over your shoulder and dance the night away worry free! With enough room for the essentials, it won't weigh you down and you'll feel inspired with confidence by its chic style and glamorous good looks.
Luxury red python bag 3800
A comfortable handbag suitable for any moment of the day, cause every single moment is important, each one is demanding.
Ostrich purse for blackbarry 1103
Elegant and stylish purse for blackberry, enriched by a detachable strap made of golden chain, which makes the item self more practical to wear across the body, in order to appear absolutely chic and trendy also at work, when you need to have your blackberry next to you.
Python handbag 3759
A hot red bag to make a statement! This sensuous snakeskin bag with stylish belt buckle closure is great for both smart and casual looks and shows you're really going places!
Python handbag 3725
Sleek lines and dynamic design are the signature notes of this thoroughly modern python handbag. Its double gold chain has a python strap to fit comfortably over your shoulder and its uncluttered style shows off the prestigious snakeskin patterns to perfection.Red python handbag 3778
Very nice handbag, having a classical line and perfectly combinable either on a casual look or on a more elegant dress. Its inside is very comfortable.