San Benedetto del Tronto: the perfect place for the summer holidays!
Now the warm weather is here, are you are starting, as always happens at this time of year, to suffer from the heat?? When you wake up, is the only thing you feel like wearing,a cool, cotton T-shirt with very comfortable flip-flops on your feet?? At the office are you greeted by the whirr of whirling fans, or are you lucky enough to have the chill of air conditioning working full blast? And are you really happy to be offered an ice-cream, a crushed-ice drink or something else very refreshing? Dear friends, if you're currently experiencing all the above mentioned symptoms, I can easily guess what you are dreaming of most of the time these days: where can I go to the beach for my holidays this summer? So, my friends, did I guess right? I really think so!!!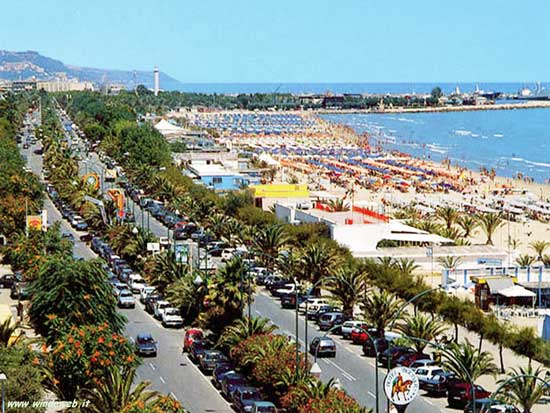 As always happens, when there is a difficult choice to be made, Gleni comes to your rescue, dearest readers. In fact, for all those working women, and busy women in general, who can't afford to spend long hours sitting in some travel agency among thousands of summer catalogues and brochures depicting the most amazing tourist locations, and, in the end, leaving with your head in a whirl, we have a great solution for you: why don't you visit our home town, San Benedetto del Tronto as your summer holiday destination?
Certainly you can rely on us, and, we are pretty sure, you won't regret it!! We are proposing an unforgettable holiday for you that will surely make all your friends and colleagues envious. Why not try it???
Bright colors, the taste of freedom and sunshine, an exuberant atmosphere….this and much more is just waiting for you if only you decide to follow our suggestion.
Maybe it is the infinite shades of color and the warm temperature of the sea, the coral sand, the chance encounters and discoveries round every corner ….however, one thing is certain, San Benedetto del Tronto has never disappointed anyone who has decided to visit it!!!
A lovely little town on the Adriatic coast in the Marche region of Italy, San Benedetto del Tronto is an historic summer destination, since the end of the nineteenth century when the first hotels were built and the very first beach chalet was born. Since then it was perfectly clear to the local administration how many positive effects the tourist trade could have on the local economy, and for this reason, important decisions were taken in order to adapt and improve the town's facilities. In 1931, engineer Luigi Onorati worked to develop, from an aesthetic and tourism point of view, the area adjacent to the current Viale Secondo Moretti, while in 1932 Viale Buozzi, with its fantastic fountain, was opened: this 30-metre wide boulevard was considered enormous and disproportionate at that time, while even today it's one of the broadest and most majestic boulevards leading to the sea in all the country, and beyond.
Today San Benedetto del Tronto is able to host more than 1,000,000 visitors every year, with its numerous hotels, camp-sites and residences, allowing the city to become the top holiday destination of Marche Region.
Hospitable people, great music, wonderful flavors and pure energy: that's what San Benedetto del Tronto offers to all of you, who want to go on holiday to relax in total freedom and tranquillity ….without getting bored!?! There are a lot of activities you can do, other than spending the day lying under the warm sun to acquire the perfect tan, such as visiting the Marina, or the Yacht Club, or enjoying  the numerous sports facilities.
San Benedetto del Tronto, as a place where the hills meet the sea, not only gives you the opportunity of spending splendid days on the beach and exuberant nights in clubs; it's also a good base for all those people who are fond of nature and the countryside: the surrounding green hills give the chance of discovering really varied and beautiful places and landscapes, with numerous villages of medieval origins, highly recommended for those who are passionate about art and history.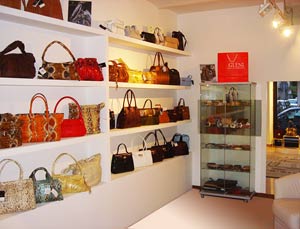 Moreover, don't forget to visit us in our Gleni showroom too! We would love to welcome you here and show you the very best of our handbag collection: just think about the great opportunity you will have of touching our soft and delicious exotic leather handbags with your own hands, which you have probably seen only on the Internet till now!!!! We are looking forward to opening our doors to you!!!
Anyway, I can assure you that you will be enchanted by the beauty of this lovely and welcoming town, set on the most charming beaches of the Adriatic Coast: the perfect location for you to spend your next holiday, enjoying relaxation and amusement all day long!!!!
So, are you still hesitating??? Embrace your next holiday, here in San Benedetto del Tronto….. We are looking forward to seeing you!!!