December 11, 2010
0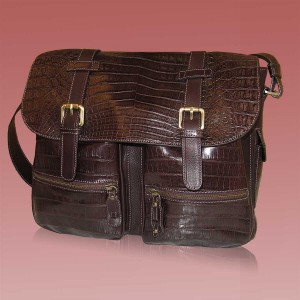 Whether it is sudden or long-planned, just for work or with a hint of pleasure in visiting new destinations, travel has now become the meaning of life: long-term or just a few days away for a meeting or business convention, or simply because you commute by train, plane … the variations are endless. And it is to all those "on the
By
sonia.massi
July 1, 2010
0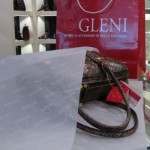 We are at last ready go off on vacation for a relaxing time at the beach or in the mountains, so it's time to put away some  of our favourite handbags as  most of them aren't suitable to come with us on a casual vacation.
By
sonia.massi
June 18, 2010
0
Summer is in full swing here in Italy and in particular in our Riviera delle Palme, where thousands of visitors from all over the world are already enjoying our beaches, swimming in the beautiful Adriatic sea, having fun and relaxing. The weather is hot all day, but cools down in the evening giving you the…
By
sonia.massi
June 9, 2010
0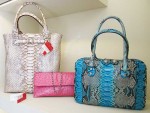 Have you ever asked a woman what kind of gift she would like to receive for her birthday or for any other special occasion?
About 10% of  women interviewed will answer that they would like to receive jewelry, another 20% (the most romantic ones) would like to receive flowers or plants, but the remaining 70% will answer that the gift they long for most is a handbag. No matter
By
sonia.massi
Gleni – Italian Luxury Handbags

via Risorgimento, 43, 63074,
S. Benedetto del Tronto (AP), Italia
Gleni S.r.l.
P.IVA 02245320441
Tel (+39) 0735657565
Fax (+39) 0735657565
Whatsapp (+39) 3737206057

Recent posts



SEO Powered by Platinum SEO from Techblissonline