October 10, 2008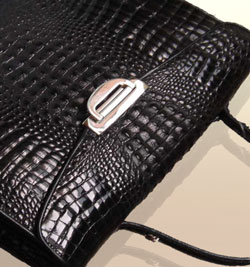 Since our announcement of the possible suspension of our cocco Ligator/Ligator croc production (for more details visit the page:
Cocco Lligator articles could now be suspended , we have received many orders from you and we have used up our leather supplies sooner than expected. From now until further notice our cocco Ligator items can no longer be ordered by either our wholesalers or by our private customers through the Craftsman Laboratory.
September 3, 2008
We regret to inform our dear customers and visitors that the production of our cocco Ligator articles could now be suspended for an indefinite period. We have just received news that the tannery that we have been using for many years has been bought out by new owners, who will be closing it for rebuilding…
August 29, 2008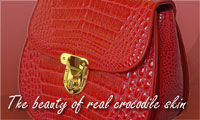 Our customers really want to understand what they are getting – they often can't believe how affordable our Ligator croc bags are and how good they look, so they want to make certain that they actually are getting the top quality that they expect from our products.