September 6, 2010
0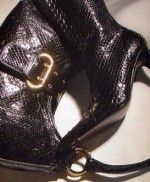 While some of us are still relaxing in the hot weather of these last days of the summer vacation, without worrying about fashion issues that will become fundamental once we are back in town and at work, there are still lots of women who are craving updates and advice on this year's autumn/winter fashion diktat, so that they won't be unprepared when the sun disappears behind autumn clouds and the
By
sonia.massi
January 27, 2010
0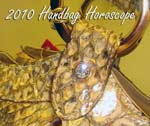 Which handbag perfectly fits your personality?
…Since we are certain that all of you do agree with us, we have tried to find, for each of the 12 signs of the zodiac, a style of handbag that encompasses all (or almost all) of the dominant characteristics….of course, it's just a game, but, aren't you curious to see what the new year 2010 has in store for you in terms of handbags? So, have a look at our 2010 Handbag Horoscope! …
By
sonia.massi
September 1, 2008
12

We have collaborated with some of our most skilled artisans, who have helped us create several shoe models, modern adaptations of classic designs, in genuine python leather with suede trims. Needless to say that these shoes, like the rest of our products, are 100% made in Italy by skilled Italian master leather workers, who know their profession inside out and whose families have been working leather with passion and pride for generations. Every detail is perfectly worked by hand and the leather we use, as for our handbags, comes from one of the best Italian tanneries.
Our shoe collection isn't intended to launch us in the fashion world as a new producer of men's exotic leather shoes, but is rather designed as an extra service that we would like to offer to all our customers who have been looking for that perfect pair of python shoes to match their exotic leather belts and wallets.
By
admin
August 22, 2008
1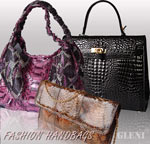 60% of women own more than 10 handbags and 3% have at least 25, according to international statistics recently published! Are you one of them? Or do you have a different approach to handbags?
The Gleni staff has used our experience of the world of handbags to put together a light-hearted look at different philosophies of bag ownership.
Try this fun quiz to see which bag personality sounds most like you, then turn to the results below to see if you and Gleni are a perfect match!
By
admin
Gleni – Italian Luxury Handbags

via Risorgimento, 43, 63074,
S. Benedetto del Tronto (AP), Italia
Gleni S.r.l.
P.IVA 02245320441
Tel (+39) 0735657565
Fax (+39) 0735657565
Whatsapp (+39) 3737206057

Recent posts

SEO Powered by Platinum SEO from Techblissonline