January 27, 2010
0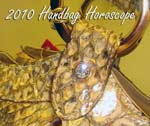 Which handbag perfectly fits your personality?
…Since we are certain that all of you do agree with us, we have tried to find, for each of the 12 signs of the zodiac, a style of handbag that encompasses all (or almost all) of the dominant characteristics….of course, it's just a game, but, aren't you curious to see what the new year 2010 has in store for you in terms of handbags? So, have a look at our 2010 Handbag Horoscope! …
By
sonia.massi
December 18, 2009
0
Another year has gone by and Christmas is around the corner once more! Many people are already excited, looking for original Christmas gifts for their friends and relatives, while shop windows and streets are decorated more and more with shining lights and Christmas trees, looking forward to this wonderful time of celebration and joy. Yes,…
By
sonia.massi
May 5, 2009
0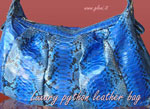 This summer you can transform yourself and your style, giving it a touch of color and joy, thanks to the vibrant new fashion colors proposed by the most famous designers and fashion houses for this season. Many gorgeous, dynamic colors are just waiting for you to make your summer incredibly fashionable and trendy and your look irresistible and seductive.
By
admin
February 14, 2009
0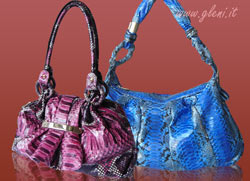 Last year you gave us such enthusiastic feedback after our article about the newest fashion colors of 2008, that we thought you'd like to hear the very latest for this new year on the trendiest colors proposed for 2009, to give you a head-start on organizing your wardrobe so that you will always look fashionable and innovative in any situation, while maintaining your elegance and style.
By
admin
Gleni – Italian Luxury Handbags

via Risorgimento, 43, 63074,
S. Benedetto del Tronto (AP), Italia
Gleni S.r.l.
P.IVA 02245320441
Tel (+39) 0735657565
Fax (+39) 0735657565
Whatsapp (+39) 3737206057

Recent posts

SEO Powered by Platinum SEO from Techblissonline