June 9, 2010
0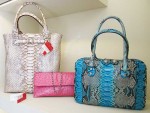 Have you ever asked a woman what kind of gift she would like to receive for her birthday or for any other special occasion?
About 10% of  women interviewed will answer that they would like to receive jewelry, another 20% (the most romantic ones) would like to receive flowers or plants, but the remaining 70% will answer that the gift they long for most is a handbag. No matter
By
sonia.massi
January 27, 2010
0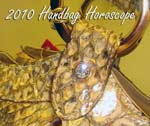 Which handbag perfectly fits your personality?
…Since we are certain that all of you do agree with us, we have tried to find, for each of the 12 signs of the zodiac, a style of handbag that encompasses all (or almost all) of the dominant characteristics….of course, it's just a game, but, aren't you curious to see what the new year 2010 has in store for you in terms of handbags? So, have a look at our 2010 Handbag Horoscope! …
By
sonia.massi
May 21, 2009
0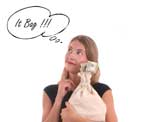 The world of fashion is always vibrant with innovative ideas, a new design or style that storms the market, and immediately gains popularity amongst the celebrities, the rich and the famous, becoming the fashion statement of the season. The It bag became the ultimate fashion statement at the
By
admin
April 27, 2009
0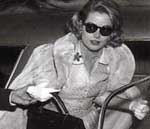 The Kelly bag is perhaps the most famous and long-lived of handbag designs ever, having attained an iconic status since the moment in 1956 when Academy Award-winning actress, Grace Kelly, less than one year married to Prince Rainier of Monaco, was featured on the cover of Life magazine with one of these stylish, structured Hermes bags, carried in such a way as to conceal her first pregnancy from the cameras.
By
admin
Gleni – Italian Luxury Handbags

via Risorgimento, 43, 63074,
S. Benedetto del Tronto (AP), Italia
Gleni S.r.l.
P.IVA 02245320441
Tel (+39) 0735657565
Fax (+39) 0735657565
Whatsapp (+39) 3737206057

Recent posts



SEO Powered by Platinum SEO from Techblissonline