December 3, 2011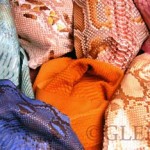 The air here at Gleni is sparkling with energy… as a series of new ideas and future projects are taking shape. We've kept quiet about them till now to allow all those working on them time to define the smallest details, and shape the form and content, but now we can keep the secrets no longer and have to share them with you..
November 23, 2011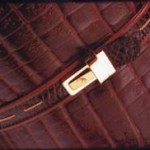 In this first article starting off our blog category dedicated to the analysis of the dynamic centre of the Italian leather industry, Tuscany, we'd like to tell you what the "Polo Fiorentino" is in more detail, and why it is so important not just for us here at Gleni but also for all the other specialists and workers in the Italian leather sector. It's here in this district that we find the most accredited leather companies in the leather tanning industry, and also the most famous Italian leather craftsmen, who have transformed their deep passion for the Made in Italy product into their life's work, taking great care over hand-crafting every single product, paying attention to even the smallest detail, to be sure of creating an item to represent the best of genuine Italian craftsmanship with its age-old traditions, passed down from generation to generation.
November 3, 2011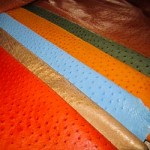 In short, it is a crucial engagement for us at Gleni, as we are so involved in the processing and production of exotic leather goods. We are always looking for originality and innovation in both leathers and colors: in fact, it's at these events that we begin to create our new samples and color swatches for the coming seasons, in this case, for autumn/winter 2012-2013.
September 20, 2011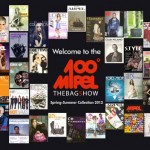 September has just arrived blowing in the winds of change not only as far as the weather is concerned, but also in ideas and trends, especially in the field of fashion, where everything is  so quickened and accelerated, and all is ready to show the most important diktats for next spring-summer 2012.

SEO Powered by Platinum SEO from Techblissonline