April 23, 2010
0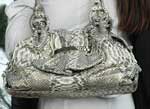 It often happens that we discover our dream handbag in the shop window of a prestigious luxury leather shop and, despite its price, we can't stop thinking about it, even when we get home, and are watching TV or talking to our partner. We can't get its image out of our heads, where it glows enticingly: we have finally found the article we have been dreaming of for years and
By
sonia.massi
January 27, 2010
0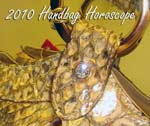 Which handbag perfectly fits your personality?
…Since we are certain that all of you do agree with us, we have tried to find, for each of the 12 signs of the zodiac, a style of handbag that encompasses all (or almost all) of the dominant characteristics….of course, it's just a game, but, aren't you curious to see what the new year 2010 has in store for you in terms of handbags? So, have a look at our 2010 Handbag Horoscope! …
By
sonia.massi
December 8, 2009
0
Christmas is one of the most important and heartfelt celebrations in the world, not only because it symbolizes the day of Christ's birth but also because it brings a peaceful time of rest and relaxation when friends and families enjoy spending time together in complete harmony and happiness, playing cards, unwrapping gifts and sipping hot…
By
sonia.massi
May 9, 2009
2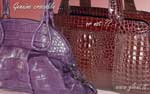 * For a fuller, more detailed version of this article read How to tell if your handbag is made of genuine crocodile leather on our Gleni website.
A crocodile handbag is the ultimate in luxury. The gorgeous soft leather is much in demand by top designers, and genuine, top quality crocodile and alligator skin is very expensive. So it's not surprising that there are cheaper alternatives about that
By
admin
Gleni – Italian Luxury Handbags

via Risorgimento, 43, 63074,
S. Benedetto del Tronto (AP), Italia
Gleni S.r.l.
P.IVA 02245320441
Tel (+39) 0735657565
Fax (+39) 0735657565
Whatsapp (+39) 3737206057

Recent posts

SEO Powered by Platinum SEO from Techblissonline