March 13, 2009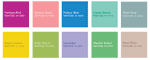 Spring is just around the corner and with it the warmth of the new season. The transition from winter to spring is marked by the change of colors, temperatures and weather that occurs in nature and our whole life seems to be affected by these changes, including the way we dress.
Let's take a look at the colors this season has in store for us!
Fashion colors this
February 14, 2009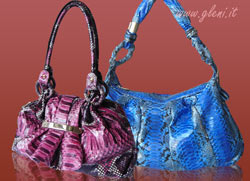 Last year you gave us such enthusiastic feedback after our article about the newest fashion colors of 2008, that we thought you'd like to hear the very latest for this new year on the trendiest colors proposed for 2009, to give you a head-start on organizing your wardrobe so that you will always look fashionable and innovative in any situation, while maintaining your elegance and style.
December 19, 2008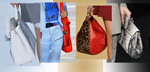 2008 is coming to an end and a new year is about to begin! It's time to weigh up all the trends that have been proposed during the European fashion weeks of the last few months, so that we can get an overview of the new fashion trends for 2009. What are the new color trends? Which models of handbags are the most fashionable? What is in? And, what is out? Let's have a closer look at the details through this in depth analysis.
November 17, 2008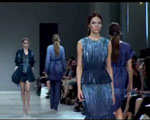 Last September some of the best known fashion houses in the world met at London fashion week to present their new creations for the spring/summer season 2009, focusing their attention on the dynamic and confidant role that women now play in society, no longer taking a minor supporting role

SEO Powered by Platinum SEO from Techblissonline