April 6, 2009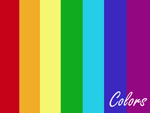 Some colors are relaxing, some are stimulating and energizing, and others can bring happiness, so why  not use colors to make ourselves feel better?
Sometimes we can feel exhausted or stressed because of the thousand daily things to do: work, family, shopping, traveling, traffic, the frenzy that builds up when you have too little time and too much
January 16, 2009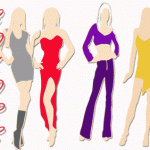 Are you a very stylish person, who loves keeping up with fashion trends and revels in gorgeous colors?
Do you like wearing fashionable shades which complement you and your personality? If you are a follower of trendy styles and colors, this article is just for you!
Looking at what was presented last September during the European fashion weeks, we have decided to make an easy reference list of the top ten trendiest colors for 2009, so you can refresh your mind and plan your wardrobe according to this years coolest colors. So let's start with our catalogue: which are the ten trendiest colors of 2009?
November 6, 2008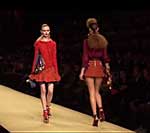 What can we say about the trendiest new colors of next spring-summer 2009?
They are almost all strong, vivid, attractive and extremely fashionable! Some designers adopt softer colors such as light pink or light blue, (sometimes mixed together) as they are the typical colors of spring, of natural landscapes and flowers. They symbolize the re-birth of nature after the cold winter season. They feel ethereal, light and very harmonious…
October 27, 2008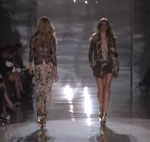 A couple of weeks ago, Milan, always considered one of the most famous fashion capitals of the world, opened its doors to the 2009 spring-summer fashion collections, where many of the top Italian fashion houses presented their finest creations and the latest fashion colors for the coming year.

Many different

SEO Powered by Platinum SEO from Techblissonline