March 15, 2012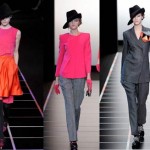 New life for the woman of next fall-winter 2012/2013
On February 22nd, Milan shone once again under the fashion spotlight, with the many fashion shows that took place in the city, decreeing the style and new trends in women's fashion for next fall-winter 2012/2013.
January 28, 2012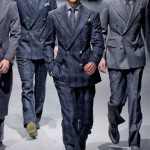 Made in Italy triumphed on the many catwalks that animated Milan from January 14th to 17th, where the men's wardrobe for next Fall/Winter 2012-2013 season was the focus. There were plenty of good products, maybe fewer new ideas, but a great display of pride in Italian workmanship, which is recognized and appreciated for its excellence, for its great artisanship and its inimitable style that still survives despite the current recession.
October 15, 2011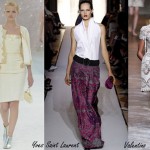 Paris fashion week spring-summer 2012: a riot of color and harmonious sensuality
The woman of the next spring-summer season 2012 will be surrounded by glamour and stylish elegance, according to what was presented by the biggest stars of the French fashion panorama at the recent Paris fashion week spring-summer 2012, which opened on September  27th and concluded just a few days ago, on October 5th.
October 9, 2011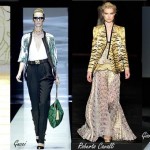 We couldn't have expected a more refined and exuberant start to this year's edition of the stunning and exhilarating Milan fashion week. It's an event that never disappoints expectations, leaving buyers and press positively speechless at the elegance of Italian taste, as displayed in the new women's trends for next Spring/Summer 2012.

SEO Powered by Platinum SEO from Techblissonline