October 25, 2011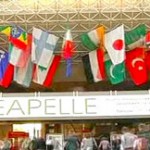 Bologna opened its city's doors to host an extraordinarily important trade fair on an international level, involving all those who operate in the leather field: Linea Pelle trade fair  took place from October 18th to 20th, and is organized twice a year. It seems obvious to say that we found a huge amount of interesting news and original proposals news regarding collections and color combinations proposed by the
April 18, 2011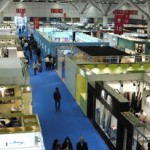 Spring-Summer 2012 Linea Pelle trade fair: Is exotic leather, either genuine or embossed,  the main player next year?
As expected, this year's "Linea Pelle" trade fair was a great success. This bi-annual international event, regularly  held  in Bologna in autumn and spring, during which all
June 25, 2009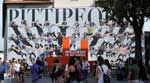 Color is back with a vengeance and classic style returns:
the 76th edition of Pitti Immagine Uomo showcases the latest trends.
Rebuild, refocus, rethink: for the future of fashion, it is now time to get back to work after the crisis, to get over the shock and think positive, both in the factories and in the boutiques. We need spontaneous and original ideas, moving away from
June 15, 2009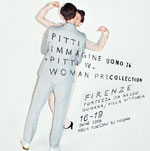 Starting tomorrow, June the 16th to June the 19th, Florence will once more be the undisputed protagonist of the worldwide fashion scene, thanks to the 76th edition of Pitti Immagine Uomo and Pitti W Woman Pre-Collections, two very important and much anticipated events which will reveal the fashion trends and the newest stylish colors for next spring-summer 2010, both for the women's and the men's look.

SEO Powered by Platinum SEO from Techblissonline