July 2, 2009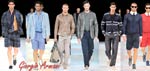 Let's look in more detail at the new proposals presented by our famous Italian designers for the men's spring-summer 2010 collections.
Many important labels of Italian luxury style took part in the Milan fashion week this year and every one of them has made a valuable contribution to establishing the main coordinates of the men's look for next spring-summer. However, we have focused our attention on the
March 11, 2009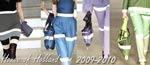 Bags: a complementary luxury accessory or just a superfluous item?
As we already saw at the Paris and Rome haute couture shows (presenting the most fashionable styles and colors for spring-summer 2009), at London fashion week too, only a few designers were in favor of using the handbag as a complementary accessory for their fashion looks.  The handbag seems to be disappearing in favor of
March 3, 2009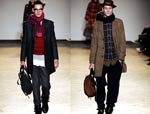 New York designers played it fairly safe for their Fall 09 menswear collections. Gone were the extravagant dandies of past years and in their place we saw rugged American road trip casual styles in denim and leather or no-nonsense business man chic in charcoal or black. The overall silhouette stayed …
January 30, 2009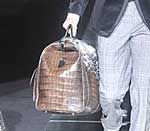 Many of the top, world famous fashion houses took part in this show and it would be almost impossible describe each of them in detail. So we have decided to concentrate just on those designers who, more than others, have prioritized the usage of prestigious exotic leathers in the making of their masterpieces or have re-proposed the use of handbags and suitcases for men too, because, in our opinion, they are more relevant to our business and to our projects than the others.

SEO Powered by Platinum SEO from Techblissonline